'SAP Human Capital Management (SAP HCM)' effectively streamlines and automates administrative HR tasks and reduces associated costs and time. Freeing your HR staff for focusing on activities that result in real business value and enabling HR/line managers to bringing about improvements in their productivity, this functional SAP module helps in standardizing and consolidating workforce-related processes and relevant data on a single platform; even while adhering to all local laws and regulations. Along with employee self service tools and features, SAP HCM ( Human Capital Management ) offers a single, reliable and accurate source of employee data which is usually available in real-time across an organization.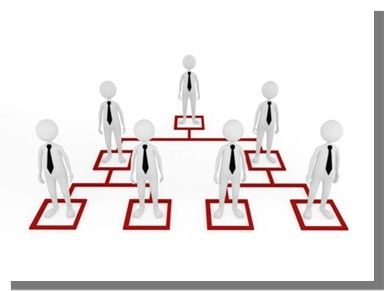 Functions and Features of SAP HCM
Employee Administration
It helps in automating all the basic tasks related to employee and personnel information management.
Uses a centralized database for enabling employees and others in the management to access consistent, up-to-date, information to provide support to business-related decisions.
Organizational Management
Aids in disseminating and managing policy information and organizational structure.
Provides position management for the creation of building blocks for talent and HR (Human Resource) management.
Global Employee Management
SAP HCM supports the processes that are involved in global employee relocation - from the planning and prepping of global assignments to payroll and personnel administration alike.
Benefits Management
Supports diverse plan definitions.
Tailors benefits and offers for individual employees.
Time and Attendance
Facilitates effective strategies for time-management.
Provides convenient tracking, record keeping, monitoring and evaluation of real-time data.
Payroll/ Legal Reporting
Handles complex payroll processes.
Supports legal regulations in most countries worldwide and ensures compliance with all regulatory needs for reporting purposes.
Addresses considerations like multiple languages, national currency, collective agreements, reporting, and so forth.
SAP HCM and SAP HANA
When it comes to integrating the elements of SAP HANA in SAP HCM / HR, which is an integral part of the SAP Business Suite, customized and smart business applications help in gaining functionality for allowing the configuration of business processes in an organization's system. Along with the configuration of large volumes of master data related to organizational management objects, it handles all information pertaining to employees, organizational structure, time recording elements, administration of payroll processes, etc. The areas that are effectively covered and managed by this sub module of ERP (Enterprise Resource Planning) include:
Master Data – Supports processes such as the configuration of diverse fields available for maintaining employee information.
Time Recording – Supports work schedules, controlling allocation, break schedules, and the set up of attendance, quota allowances, as well as absence rules.
Organizational Management – Enables modification, creation, reporting on organizational structure, and the creation of relationships between objects.
Reporting – Supports HR reporting methods/ set-up, and includes SAP query, ad hoc query, HR-specific programming tools/ techniques, standard reports, and so forth.
Benefits Configuration – It supports the administration and configuration of benefit plans/ enrollment.
Payroll Fundamentals – Helps in addressing the needs of business process flows of payroll processes.
Payroll Configuration – It supports the configuration of payroll rules and schemes.
Authorizations – SAP HCM supports the management of authorization objects (HCM), the creation/ upgrading of roles, controlling of access to sensitive employee data, along with providing authorization checks as well as structural authorization checks.
Are you ready for experiencing the many advantages and features of SAP Human Capital Management (SAP HCM)? Begin today!