Definition or Meaning - What is SAP HCM?
Full form or SAP HCM stands for (Human Capital Management), a valuable set of applications that goes a long way in helping organizations generate successful business strategies for their people mission, is one of the most important SAP components in the hands of end users and consultants alike. By developing the skills and potential of their set employees through smartly designed SAP HCM tools, organizations are now getting their hands on the best workforce. This module is one of the most popular and widely used portions of the SAP Business Suite and can be competently developed with the help of easy - to - use web based tools.
By using the sub-modules of SAP HCM, clients can get immediate access to convenient and easily manageable applications, well-organized results/ transactions on their web portals and the tools of e-learning and e-recruitment. SAP HR is custom - defined with the help of ABAP programming language and lays greater focus on resources management. Dedicated to the cause of developing employee satisfaction and talent, SAP HCM is closely integrated with ERP solutions and offers a complete set of applications for the effective management of all employees.
With the many advantages and features of SAP HCM by their side, organizations are now hiring the best talent in the industry, aligning employee goals with their own objectives, cultivating employee skills, and rewarding/ measuring their performance through accurate metrics. Along with the various functionalities mentioned above, SAP HCM also offers result-oriented solutions for the automation of all core HR processes, increasing the overall efficiency and effectiveness of the staff, reducing costs and supporting compliance. Even in the case of outsourcing these SAP HR (Human Resource) processes or running an internal shared service center, the solutions so provided by this multi-purpose SAP module supports the deployment models in a cost - effective and risk-free manner.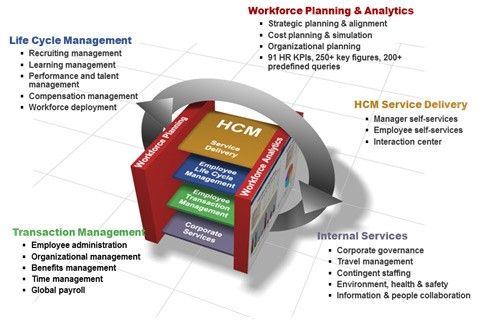 Scope and Opportunity of a Career in SAP Human capital Management (HCM)
A certification in the SAP HCM module offers candidates many different opportunities of enhancing their career options, skills and market value. The in-depth knowledge availed in the field of SAP HCM helps them get good returns on their investments in the course and in a very short time.
The training imparted in this course is well suited for team members, project leaders and /or SAP consultants practicing in the HR domain. It is a helpful tool in the hands of SAP professionals desiring to increase their capabilities in the SAP Business Suite packages. Prior knowledge of standard business processes, human resources domain, SAP tools and the basics of internet technology helps candidates in getting their money's worth from the course. Also, work experiences in the HR domain helps in accelerating the career path.
SAP HCM courses may be taken up by freshers from any field of specialization such as B.Com, MBA, B.Tech, M.Tech, MCA and so forth. The duration of the course and its fee structure varies from one institute to another. So, candidates should apply accordingly.
Become a Certified SAP HCM Consultant
With 4 out of every 10000 SA professionals specializing in its HCM, the future in this field is certainly lucrative. With a certification in SAP HCM, candidates can look forward to highly paid job positions in reputed organizations. The most popular and coveted designations of SAP HCM certified professionals are those of SAP HCM consultants (15.4 percent); SAP HR Consultants (5.01perent); SAP HCM functional consultants ( 3.82 percent) and HR executives ( 3.82 percent).
Accenture, with a pay package of 23.67 lacs p.a. and TCS with 20 lacs p.a. are the top paying companies in India that are targeted by SAP HCM professionals. The companies that offer attractive salaries to freshers with SAP HCM certification include IBM, Wipro Technologies, SAP labs and so forth - they pay in the range of INR 3 to 5 lacs p.a.
While a general manager, armed with a SAP HCM certification and 7+ years of experience, can get up to 42 lacs p.a.; other SAP HCM professionals with an experience of 0-3 years often attract 4 lacs p.a. Those with 3 to 7 years get 7 lacs p.a. and seniors with 7 years or more can look towards 12 lacs p.a. In this field, salaries tend to increase at an average rate of 21 percent with each additional year of experience.
Mumbai, Bangalore and Pune happen to be the most sought after destinations by SAP HCM professionals. Are you ready to join the bandwagon? Enroll today.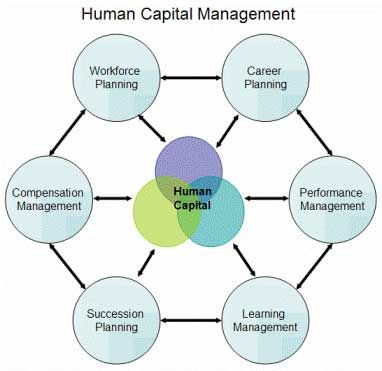 Read Next