Cloud computing is one of the most talked-about technologies in the world right now. With more and more companies switching to cloud computing every passing day, it has become an integral part of the international business landscape. This is mainly because the technology has helped small and medium organizations streamline their IT processes.
If you are thinking of adopting cloud computing technology, you need to know all about it. It's because you have to invest a significant amount for it. So, in this post, we will discuss the advantages and disadvantages of cloud computing in detail.
What is Cloud Computing?
Cloud computing offers you a wide range of IT services including storage, database, servers, networking, and analytics – over the internet. Rather than buying the entire infrastructure for the company, you can rent these services for a monthly fee.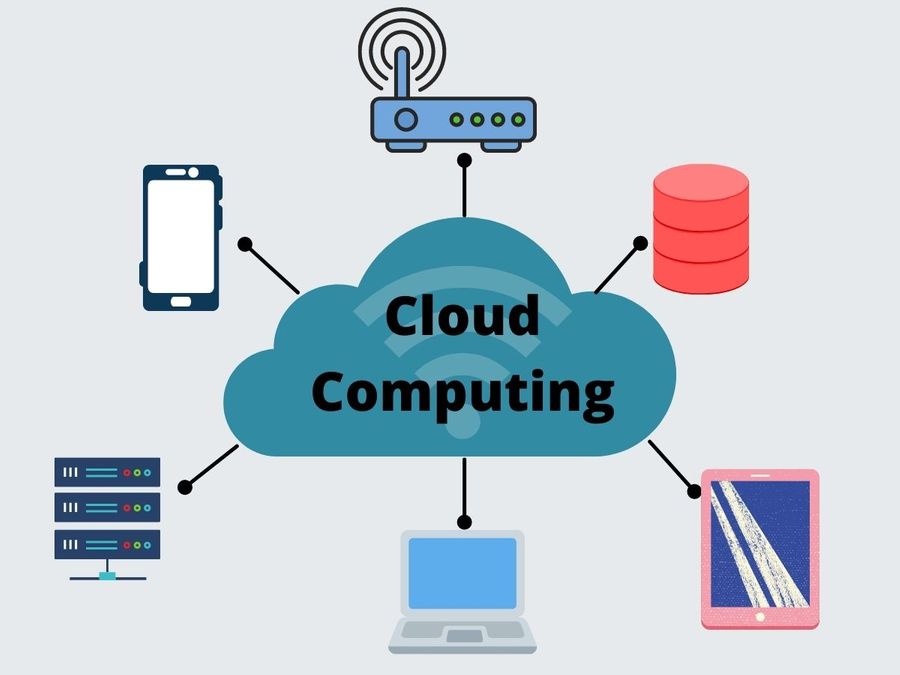 The main types of cloud computing services are –
Infrastructure as a service (IaaS): This service lets you rent IT infrastructure including servers, networks, operating systems, and virtual machines.
Platform as a service (PaaS): This lets you rent a platform for creating, testing, managing, and deploying applications.
Software as a service (SaaS) :This is a way of offering software applications over the internet. You can access office automation, cloud storage, security, or development applications over your web browser.
Advantages of Cloud Computing
Using cloud computing services, you can save a lot on infrastructure and software. It's because you don't have to spend on setting up the software, manage data centers, 24/7 power supply, and manpower. All this is taken care of by the cloud service provider.
The best part is most cloud services follow the pay-as-you-go model. In simple terms, you pay the cloud service provider only for the services you need and use.
As most of the cloud services are provided on-demand via the internet, things can be set up in minutes. With a few mouse clicks, companies can set large amounts of computing resources. This saves a lot of time, energy and offers flexibility.
As a business grows, so does the infrastructure. Thus, you need to enhance it from time to time as per your business needs. With cloud computing, you just have to pay a little more to the provider to get more services. All the setup, data backup, and transition processes will be handled by the service provider. So, you can scale your business with ease.
Cloud computing offers better security for your data, applications, and infrastructure. As all your important data is stored in the service provider's data centers, you are in safe hands. Even if your system crashes and you lose data, it'll be secured by the provider.
You can also monitor the data remotely and transfer it if you want.
All the latest security updates, patches, and updates are handled by the service provider. So, you don't have to waste time on maintaining your infrastructure or updating according to the latest technologies.
Continuity of Business Operations
Having your data stored securely in the cloud, there won't be any loss of productivity or data loss. If there is a power failure or natural disaster, your data and apps will stay safe. Thus, it won't affect your workflow and enable you to continue business operations smoothly.
Cloud computing offers simplified management, maintenance and delivery of IT services. Moreover, you get an interactive web portal for managing all your cloud activities. And in the case of infrastructure management, it is done by the service provider.
This might seem surprising, but it's true. Companies opting for cloud computing technologies pay and use only the amount of resources they need. Thus, no resources or energy are wasted. This, in turn, reduces the overall carbon footprint of the organization.
Enhanced Communication and Collaboration
Using cloud platforms, teams located remotely can communicate, share data and collaborate on projects. They can also access this information from anywhere. This improves product development, the creation of better customer services and boosts business revenue.
Cloud computing offers you better control and data visibility. You are completely in charge and control the data access levels of users on the platform. If you have master access, then you can monitor who is accessing which data and how it is being used.
Disadvantages of Cloud Computing
If you don't have a stable internet connection, you cannot access cloud computing services. In case there is a power outage or network issue, you may experience some downtime. Thus, you need to ensure that your internet works like a charm.
If you face any technical errors, you won't be able to fix them on your own. You have to contact the service provider to them for you. This may take up a significant amount of your time and may hamper business operations.
When it comes to features, not all cloud service providers are the same. Some companies may offer you many exciting features for a free subscription, while others may charge a hefty fee for it. Thus, choose your cloud subscription plan wisely after comparing various services.
You are trusting a third-party organization for handling your data and services using the cloud. Some may find this lack of control a bit unsettling.
It is recommended that you work with a cloud service provider having local contacts. This way, you can talk about your issues and resolve them.
Conclusion
If you are an individual user or a small/ medium business owner looking for quality IT infrastructure without any hassles, choose cloud computing services. With enhanced security and ease of accessibility, you'll receive top-notch IT services at a reasonable price. And for large corporations, cloud computing has proven to be a boon in terms of scalability, security, flexibility, and maintenance.