Definition - What is SAP Cloud?
The significance of Cloud computing is accelerating in the business world and has rapidly gained a lead over the traditional methods of storing and sharing information. The reason for this development is because of the ease and flexibility it brings to the table, along with its numerous advantages. Some of them include economic viability, speed, accuracy, low cost of ownership and enhanced performance.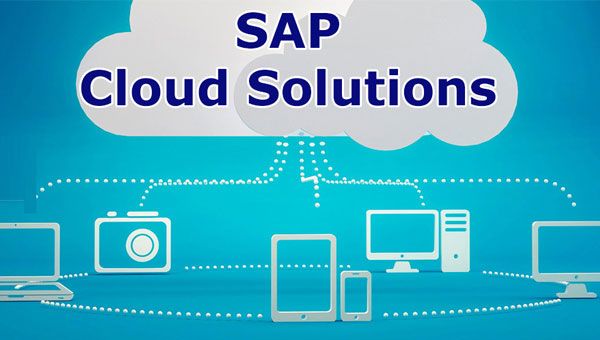 SAP HANA combines Cloud computing along with in-memory performance. Almost the entire organization and its departments such as finance, business, HR, accounting etc can be managed with equal ease.
Some of the benefits that companies can enjoy with SAP Cloud are:
Cloud allows fast implementation time in any business process. It provides access to all functionality in a quick and reliable manner.
Companies can enjoy optimum scalability with Cloud features that promise to support and adapt to the changing needs of any business. This helps in the overall growth of a company.
Reduced IT efforts can be made possible as the operations and maintenance processes required for the smooth functioning of Cloud is the provider's responsibility.
Higher levels of flexibility are observed in an organization once Cloud tools and processes are implemented.
Security is heightened by notches with Cloud in the system. Unlike before, the problems of hacking, theft and loss of any sort of information can be easily eliminated with this SAP (Systems, Applications, Products) module. Additionally, all the information stored in Cloud is very secure, and accessible only to authorized users.
Regular updates keep on enhancing the performance metrics and capabilities of Cloud. There is no fear of the software getting obsolete; regular updates help in tackling the changing and evolving business challenges with ease.
All the above-mentioned benefits can be exercised across various applications. Cloud is not restricted to just one department, thereby making it one of the most vital inclusions to have in your company.
Some of the popular SAP Cloud applications are:
Finance applications: It is now possible to streamline accounting processes, offer transparency into the system, and monitor overall performances to enable an organization in its decision making tasks.
Sales, Service, and Marketing Applications: Understanding customer needs and empowering them is a vital business requirement for an organization to thrive in the competitive market. SAP Cloud prepares an efficient sales and marketing team for the same and helps the management design skilful techniques and strategies to engage all customers.
HCM Applications: Cloud helps in overlooking the SAP HCM ( Human Capital Management ) department by providing core HR, talent suite, and workforce analytics. These areas can be seamlessly integrated into the current business structure without interrupting or hampering the functioning of existing processes.
Procurement Applications: The Cloud lends a hand in the procurement process as well. Tasks like analyzing the expenditure, supplier management, contract management and electronic invoicing can be achieved with ease.
Cloud Suite: The suite has the ability to manage all global business tasks such as Human Resource ( HR), sales, supply chain and Customer Services (CS).
Way Forward
One can go on and on about why it is important to implement SAP Cloud in an organization. Many companies, across various sectors, have already adopted the benefits of Cloud into their processes and are enjoying better bottom line figures.
So, don't over-think about weighing the pros and cons and jump on the Cloud bandwagon; now!