What is a Custom Animation?
Custom animation in PowerPoint refers to that user can apply or give effects to any object, text and pictures used in the slide. After reading this, the question came to your mind, what is the difference between Slide Transition and Custom Animation. In slide transition, you can give effect to the whole slide, not any particular object, picture, text used in the slide. However, with Custom Animation we can give the effects to any object/text/picture used in the slide.
How to Apply Custom Animation?
Step 1: Open PowerPoint Presentation, Click on Animation Tab
Step 2: Select the object/text you want to apply the custom animation effect
Step 3: Next click the Animation Tab on the top navigation and select the Custom Animation button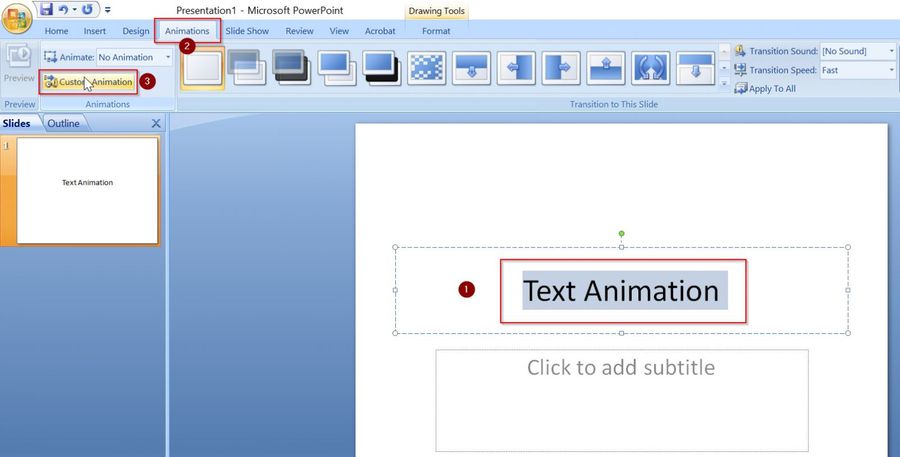 Step 4: Now the Custom Animation Task panel appears on the right of the window
Step 5: From the "Custom Animation" Panel select Add Effect, it will display four options (Entrance, Emphasis, Exit, Motion Paths) which will be further divided into various different options.
Step 6: Choose the required animation effect and you can also adjust the animation settings like Seed, Direction, Start.