Sometimes the print quality of your Epson printer deteriorates due to clogged or dirty print head. A print head is an essential component of printer which is responsible for transferring the ink to the paper drop by drop. Over time, the ink residue dries up and blocks the nozzle of print head due to which low-quality print or dark lines appears across the documents you print. Therefore power flushing the print heads can clear the clogs from the nozzle of the print head and restore proper ink flow.
Before starting power flushing procedure, please make sure that:
No printing operation is printing
Paper tray shouldn't be empty.
Check ink level of the ink tank.
Note: The power flush utility comes by default with driver software if you dont have proper driver software installed then you can download it from here
https://www.epson.co.in/Support/Printers/All-In-One/L-Series/Epson-L805/s/SPT_C11CE86504
Steps to Perform Epson l805 Power Ink Flushing or Printer Head Cleaning
Please follow the steps below in order to Power Flush/ clean your head for Epson l805:
1. Press Windows Key and type "Printer & Scanners"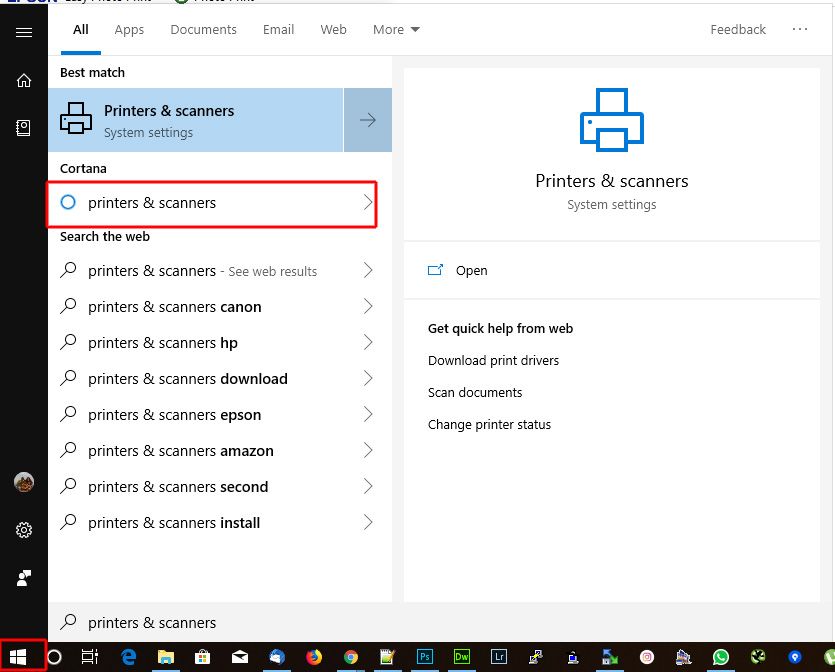 Click on "Printer & Scanners" Option
2. In "Printer & Scanners" Window Select your printer and click on the manage button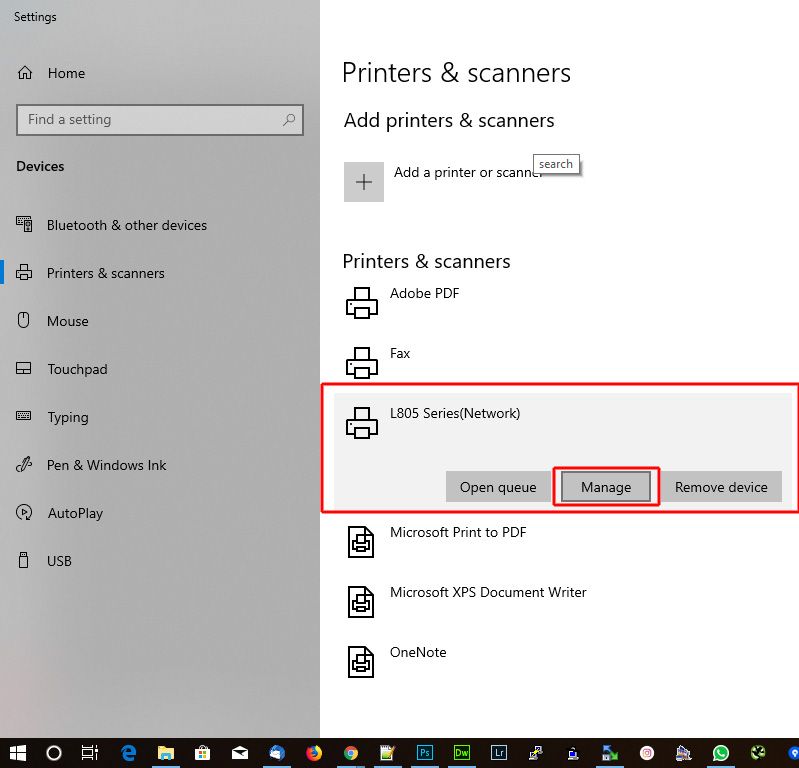 3. In Printer Settings window click on "Printing preference"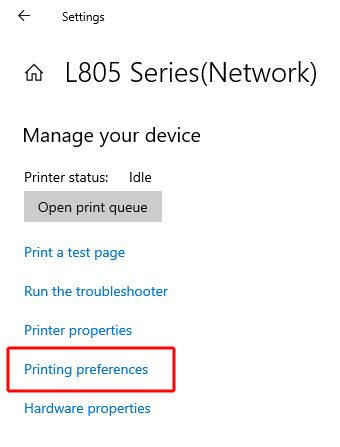 4. Under 'L805 Series Printing Preference' window Select Maintenance Tab and then click on 'Power Ink Flushing' Icon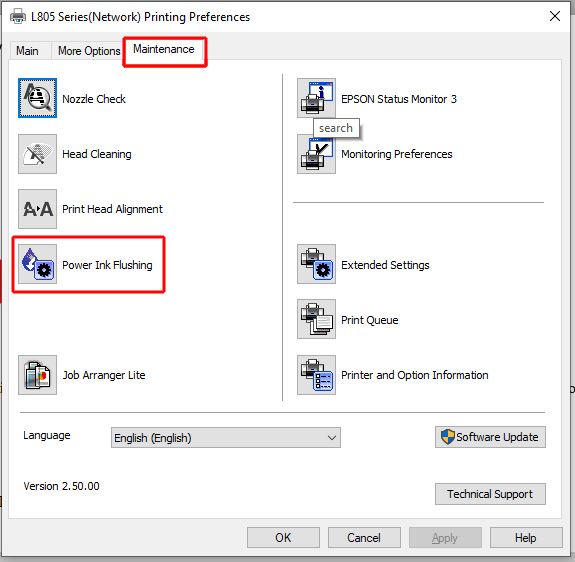 Note: Make sure that your printer is connected to your system and power on.
5. In 'Power Ink Flushing' window click on 'OK' button.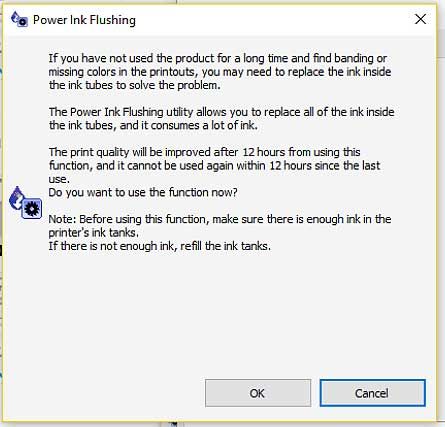 Now click on the 'Start' button to start Power Ink Flushing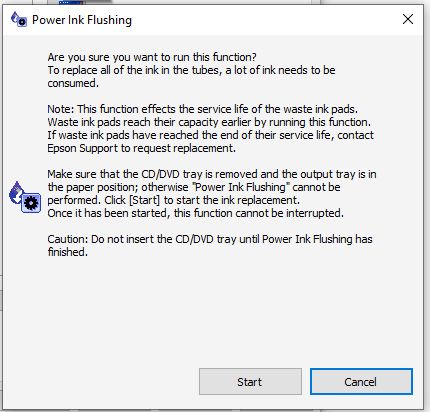 Now the printer will start the process of "Power Ink Flushing", It will take approx 5 min.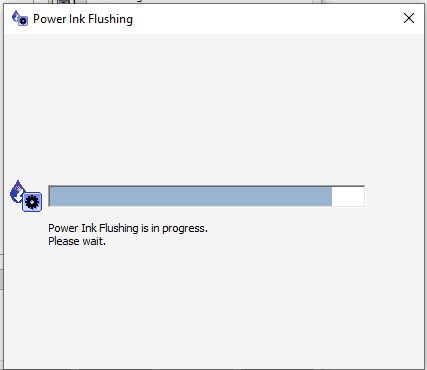 At last, you will receive a message that the "Power Ink Flushing is complete".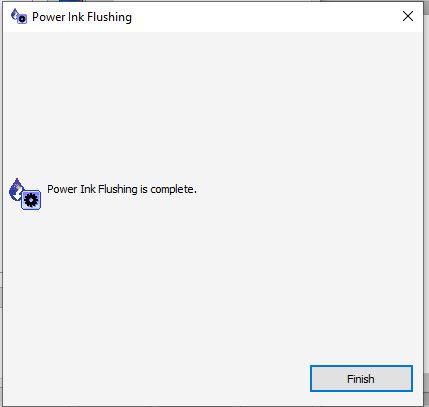 After completing the whole process you will see your printing quality is as good as new.
Important:
In the same way, we can perform the process of:
Nozzle Check
Head Cleaning
Printer Head Alignment
Video Tutorial for Power Flush or Cleaning Printer Head for Epson l805