Home »
FS-BA (Bank Analyzer)
SAP FS-BA (Bank Analyzer)
Definition - What is SAP Bank Analyzer (FS-BA)?
Though there are many bank management solutions available these days, none of them have been as successful as the SAP Bank Analyzer. A powerful bank management solution in itself, this popular SAP component has been designed and created by SAP AG, by incorporating numerous SAP modules. Different layers have been used in this design, and these layers are responsible for encompassing the data within. The SAP Bank Analyzer (BA) tool also incorporates a wide range of functionality for the analysis of data, which in turn makes resulting solutions quite useful in analyzing different banking scenarios.
The main purpose of this Bank Analyzer from SAP is to offer an integrated facility for the storage of data. Here, the data categories include both results data and source data. This facility offers the right platforms for the calculation as well as measurement of different financial elements, on a regular basis.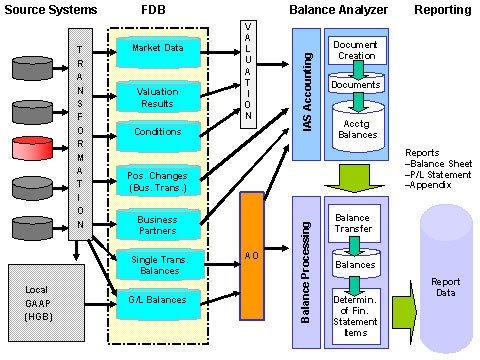 Read on for a closer look at some essential features of the SAP Bank Analyzer course.
Read Next:
Get solutions from our experts!
All the site contents are Copyright © www.stechies.com and the content authors. All rights reserved. All product names are trademarks of their respective companies. The site www.stechies.com is in no way affiliated with SAP AG. Every effort is made to ensure the content integrity. Information used on this site is at your own risk. The content on this site may not be reproduced or redistributed without the express written permission of www.stechies.com or the content authors.