SAP Business Suite
Definition -What is SAP Business Suite?
The SAP Business Suite enables enterprises to execute and optimize various IT and business strategies. It facilitates organizations to run end-to-end processes across all segments of the business and performs industry-specific processes (along with modular solutions) that are designed to work on various platforms, including SAP and non-SAP software. It leverages the best practices of industries based on countless customer feedbacks and delivers experiences which match the distinctive needs of diverse organizational roles. It is user friendly and adopts the latest cloud and other technologies to provide exceptional performance.
Overall, the SAP Business Suite aids businesses in improving organizational processes, reduces company costs, increases flexibility/operational efficiency, and converts business opportunities into sales.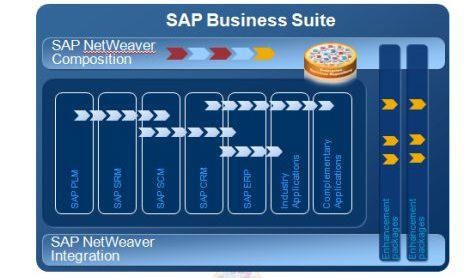 Read Next:
Get solutions from our experts!
All the site contents are Copyright © www.stechies.com and the content authors. All rights reserved. All product names are trademarks of their respective companies. The site www.stechies.com is in no way affiliated with SAP AG. Every effort is made to ensure the content integrity. Information used on this site is at your own risk. The content on this site may not be reproduced or redistributed without the express written permission of www.stechies.com or the content authors.