Definition -What is SAP Business Suite?
The SAP Business Suite enables enterprises to execute and optimize various IT and business strategies. It facilitates organizations to run end-to-end processes across all segments of the business and performs industry-specific processes (along with modular solutions) that are designed to work on various platforms, including SAP and non-SAP software. It leverages the best practices of industries based on countless customer feedbacks and delivers experiences which match the distinctive needs of diverse organizational roles. It is user friendly and adopts the latest cloud and other technologies to provide exceptional performance.
Overall, the SAP Business Suite aids businesses in improving organizational processes, reduces company costs, increases flexibility/operational efficiency, and converts business opportunities into sales.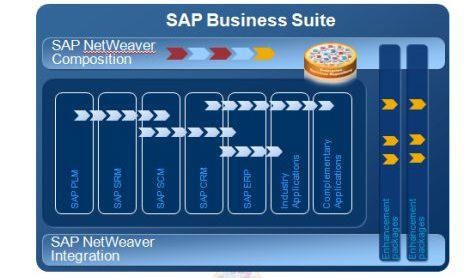 Read Next: