Definition or Meaning - What is SAP IS?
Full form or SAP IS stands for (Industry Solutions), this module refers to industry specific solutions that effectively complement the standard SAP R/3 System components and are seamlessly integrated with the same. They are designed to cater to the customized requirements of particular industries and consist of various equipments and tools that can be used for the creation of a device in SAP IS - U.
SAP IS - U/ CCS refers to 'Industry Specific Solution for Utilities - Customer Care & Service' and is a power-packed sales and information system that is well equipped to support varied utility services and business processes. A good example of this sector is linked to the processes of the many departments of a company dealing in utilities - gas, electricity, heating, water, waste disposal and so forth. All these processes can be handled by using the applications and tools of SAP IS - U.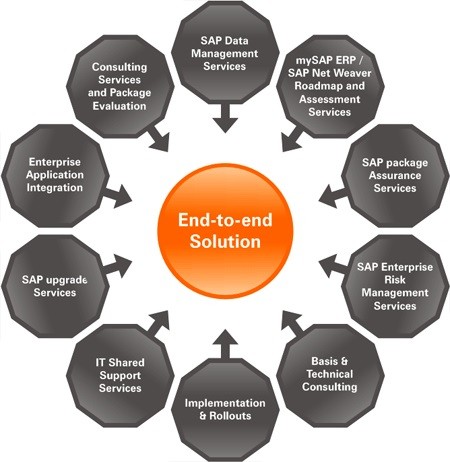 Billing - Core IS-U/CCS Application
One of the primary applications of the SAP IS-U/CCS module is in the consumption billing system, which is useful for valuating flat rates and measured consumption/services.
SAP Sales and Distribution (SD); given the volumes of data processing in a utility company, billing becomes one of the most important and challenging areas of concern.
With millions of customers waiting for their bills at the end of every month, the SAP ERP systems of utility companies are highly benefited by the many features of SAP IS-U / CCS. These include:
Basic Functions: These are related to the management of regional structures and addresses; along with the generation of billing, dates and schedules for meter readings and budget billings.
Master Data: The Master Data is referenced by related transactions and remains fixed for a long time. SAP IS effectively manages this data that includes business master data (linked to contracts, business partners and contract accounts); technical master data (related to delivery points, devices and their installation); and so forth.
Billing & Device Management: Device management tools are useful for meter reading, installations and certification of devices used in a utility company. They can be integrated with SAP PM (Plant Maintenance) and other SAP IS-U tools with ease. On the other hand, billing relates to the invoicing of standard divisions like district heating, multimedia services, gas, water, electricity and so forth. SAP IS-U billing is closely integrated with accounts payable & receivable, SAP FI CO and other budget billing requests.
Invoicing: this feature of SAP IS-U enables the grouping of bills before they are dispatched to customers. It handles tax/ extra fee requirements as well.
SAP Customer Service (CS): Dedicated to the cause of offering easy and centralized access to customer data via the Customer Interaction Center (CIC), this feature facilitates 'workflow processes and encompasses a sequence of activities that are performed by several users.
Inter-company Data Exchange (IDE): After the deregulation of utilities sector, the erstwhile vertically integrated companies are being split into self accounting, individually operating units for the generation, supply, transmission and distribution of their services. This means that the data which was earlier contained in a single place is now being distributed between different operating units in a specific value chain. For complete processing, it is important to share this data between systems. IDE provides the mechanism to exchange and control the data between diverse service providers' systems.
Read Next