In this tutorial, we will learn the step-by-step procedure to create text type in SAP with all the screenshots.
What is Text Type?
Text types are different kinds of structuring options for texts used in SAP Purchase Requisitions as well as in the external purchasing documents. examples: the delivery text.
T-code VOTXN is used to create text type in SAP
It can be defined for-
Customer
Sales document
Delivery
Billing
How to Create Text Type in SAP?
Please follow the steps below o create a text type:
Execute T-code VOTXN in the SAP command field.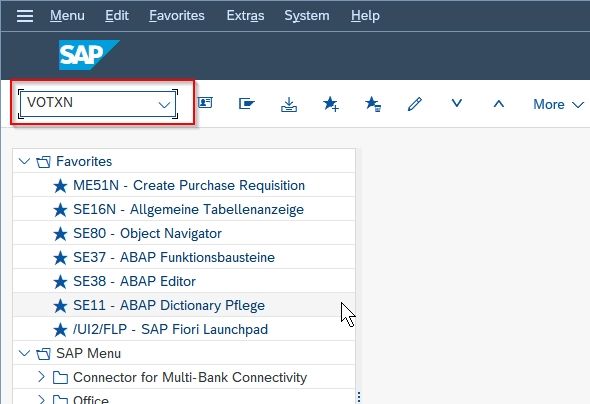 On the next screen select Sales & distribution under the Costumer tab
Then click the Change button.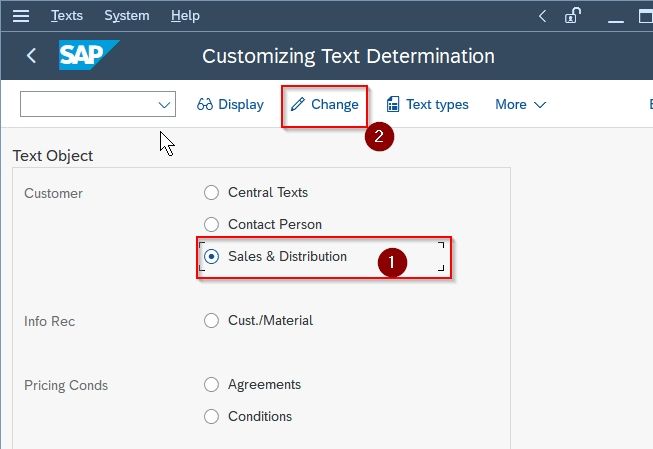 Now first select the Textprocedure option under Dialog structure
Then click the New Entries button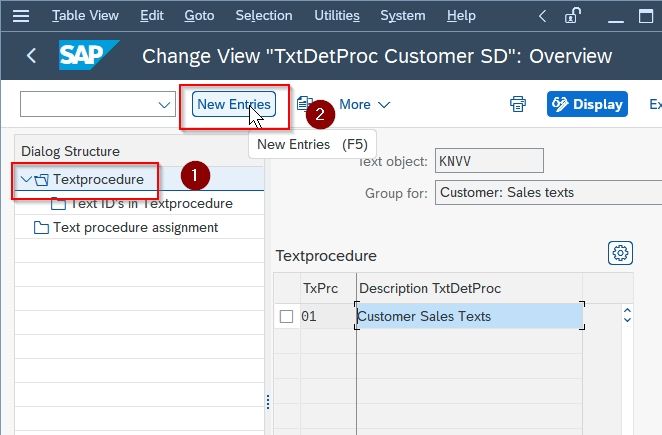 Next, enter Textprocedure tab and provide id & description
Then click on the Save button to save it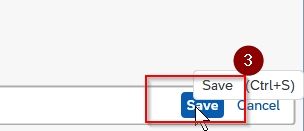 Next, enterText ID's in Textprocedure and provide SeqNo, ID & ID description.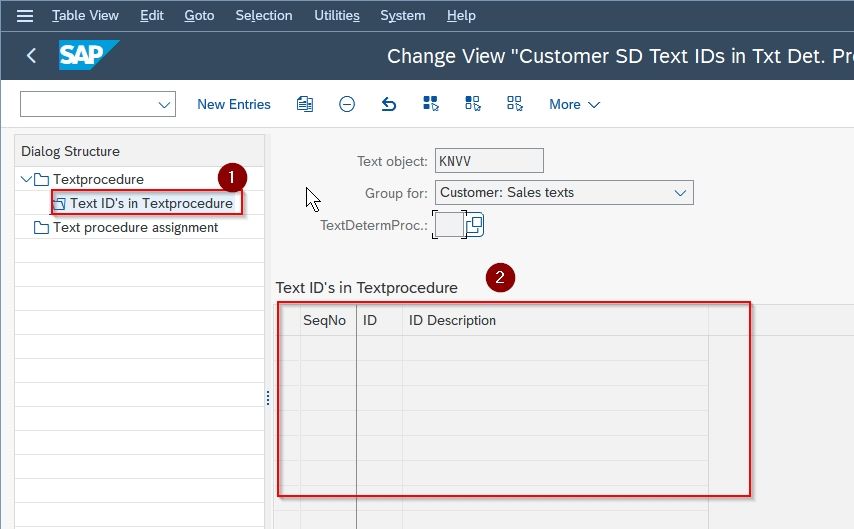 Next, enter Text procedure assignment and assign the text procedure to the customer account group as shown in the image below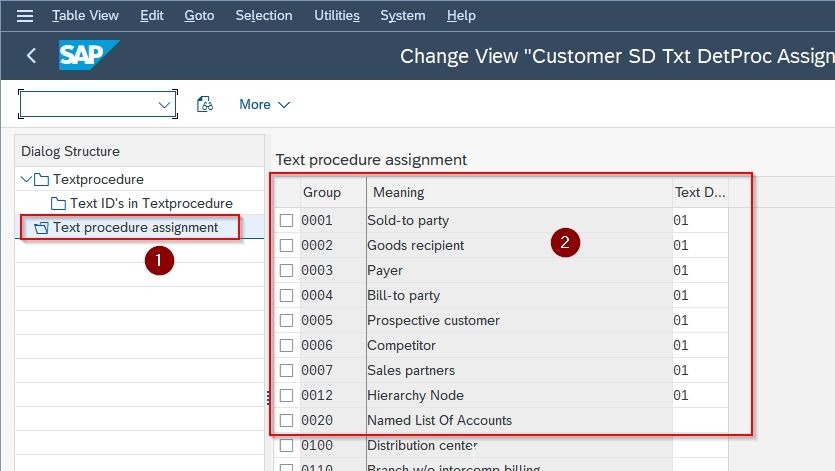 Now click the Save button to save all the details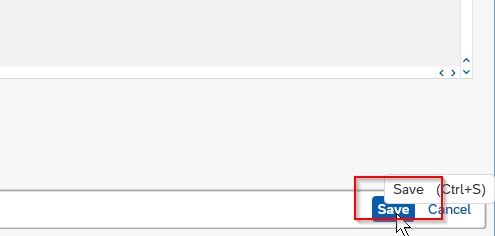 Next, select your Customization request-id and press Enter to proceed

A message Data was saved will be displayed on the bottom of your screen