SAP Crystal Reports vs SAP Crystal Server
What is the difference between Crystal Reports and Crystal Server?
Solution
There are two selections SAP Crystal Reports and SAP Crystal Server for the product while requesting for Business Analytics license key.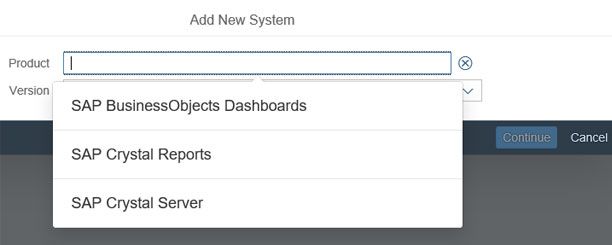 SAP Crystal Reports
SAP Crystal reports is desktop software.
Crystal reports are used to design, modify, manipulate or create reports with the help of wide range of data sources.
SAP Crystal Server
SAP Crystal Server (originally known as Crystal reports server) is a server Software.
Crystal Server is used for accessing reports, dashboards, and also to explore the corporate data in order to get critical, timely information, all from a single solution.