Home »
BO (Business Objects)
SAP BO (Business Objects)
SAP Business Objects or SAP BO is an interface that uses business tools related to front end applications to customize, view and sort business objects in the most compatible form. It provides a secure way of accessing the business intelligence on any device and is typically a reliable tool that analyzes the key metrics of business objects and related data trends. It is possible to share SAP Business Objects (BO) seamlessly and instantly with other devices, and this attribute is being leveraged by SAP consultants and managers globally.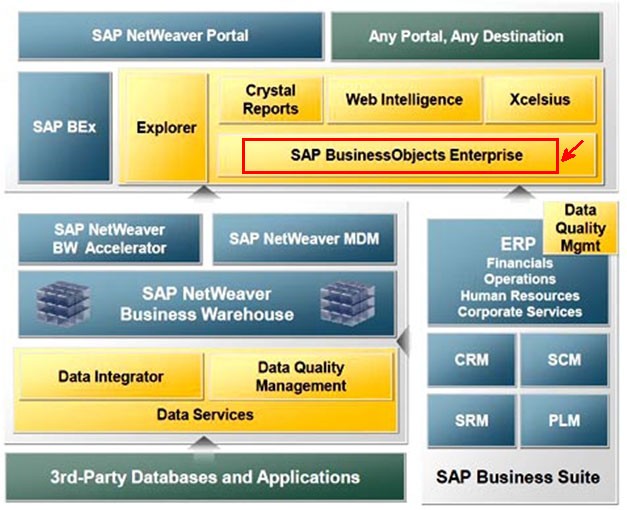 In other words, SAP BO can be effectively incorporated with a corporate environment and allows specified users to access, customize, analyze and share data between themselves.
Read Next
Get solutions from our experts!
All the site contents are Copyright © www.stechies.com and the content authors. All rights reserved. All product names are trademarks of their respective companies. The site www.stechies.com is in no way affiliated with SAP AG. Every effort is made to ensure the content integrity. Information used on this site is at your own risk. The content on this site may not be reproduced or redistributed without the express written permission of www.stechies.com or the content authors.