Suppose you are applying for a job and need to update your documents. The first thing that comes to your mind is that you have to edit your resume. But like many out there, your resume is also in the form of a pdf file. And then there is your cover letter too.
How can you make your desired changes easily? The answer is your trusty software Adobe Acrobat. In this post, we'll guide you with the detailed steps to edit documents using the software.
But first, let's check out another easy way to modify pdf documents – Google Docs.
Editing Pdf Files Using Google Docs
Google Docs is a simple software that's a bit overlooked when it comes to working with pdf files. But this is a great platform to view and edit pdf files. You can also convert pdf files into a Google Doc.
Let's check out the steps to edit any pdf document using Google Docs –
Search for 'My Google Drive' on the Google search bar and log in to your Google Drive Account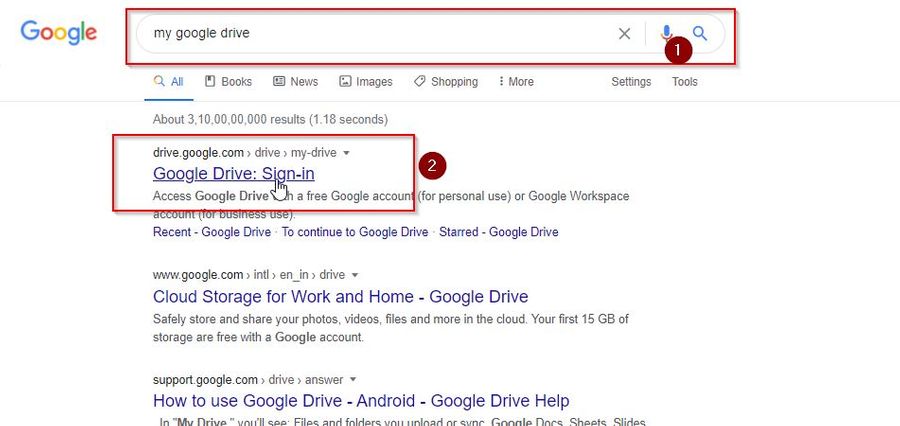 Then, upload the PDF file you want to edit by clicking the "Upload" button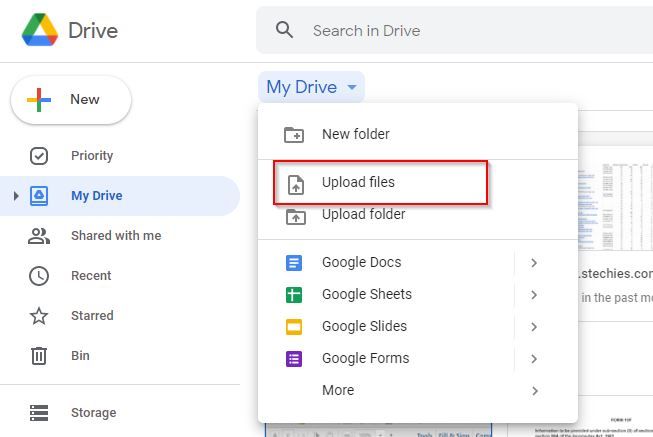 Next, right-click on the PDF document which you just uploaded. Then, select "Open with >Google Docs".

Once you've opened the PDF file in Google Docs, you can now edit the text inside it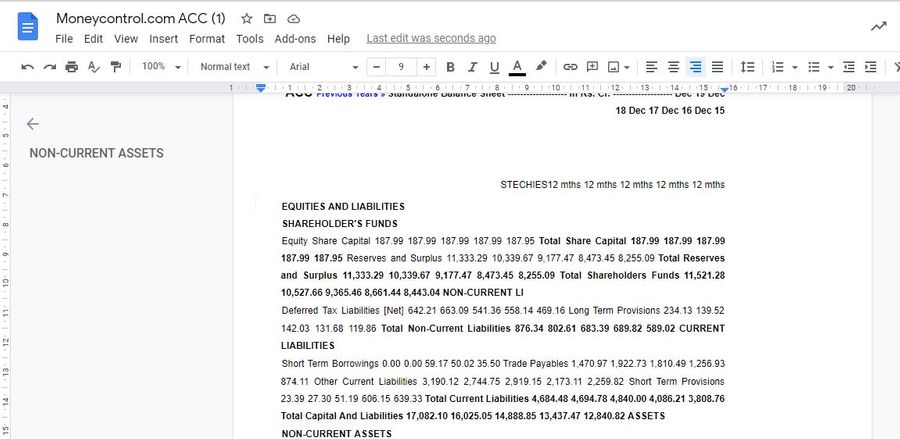 After you've done your editing, click on "File" > "Download" > "PDF" to save it as a PDF file on your system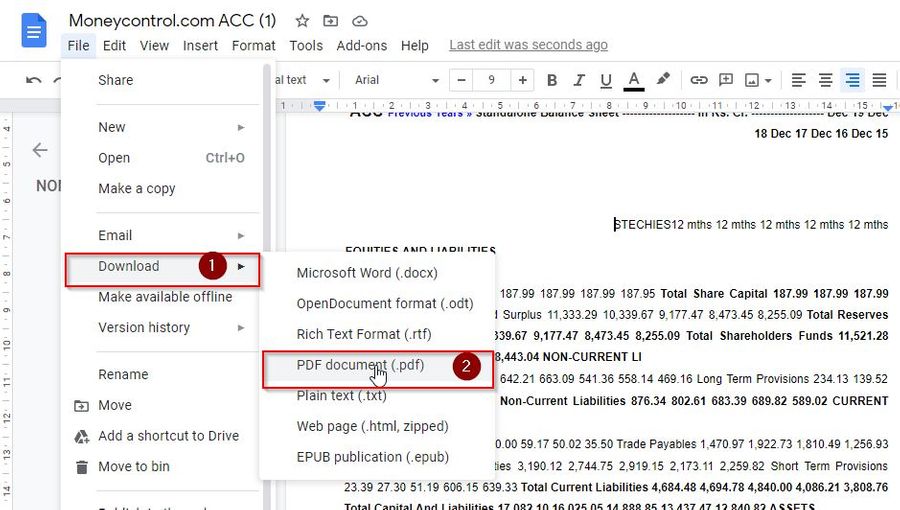 Disadvantages of Using Google Docs
However, there are some drawbacks of editing a PDF with Google Docs –
Some pdf files may not open with Google Docs
In reality, you are not editing the original content of the pdf file in Google Docs. Docs identify the text and make a copy so you can edit it as a separate document
Some editing functions are not available in Google Docs. You can't add or delete pages in a pdf using Google Docs
You always need a stable internet connection to work on Google Docs. They don't offer offline editing facilities
Google Docs doesn't preserve the images and the formatting of the pdf documents which you edit
Edit Pdf file in Adobe Acrobat Professional
Perhaps, the best software to edit pdf documents is Adobe Acrobat Professional. Let's get to know the software a little more.
What is Adobe Acrobat Professional Software?
Adobe AcrobatPro is a software that has an OCR (Optical Character Recognition) system. Apart from editing pdf files, it can convert scanned documents, PDFs and images into proper documents that you can search and edit. The most popular versions of this software are - AcrobatX Pro, AcrobatXI Pro and AcrobatPro DC.
You can download it from https://acrobat.adobe.com/in/en/acrobat/complete-pdf-solution.htmlacrobat/complete-pdf-solution.html
Now, let us look at the steps to edit a pdf document –
Open the Adobe Acrobat Professional software on your system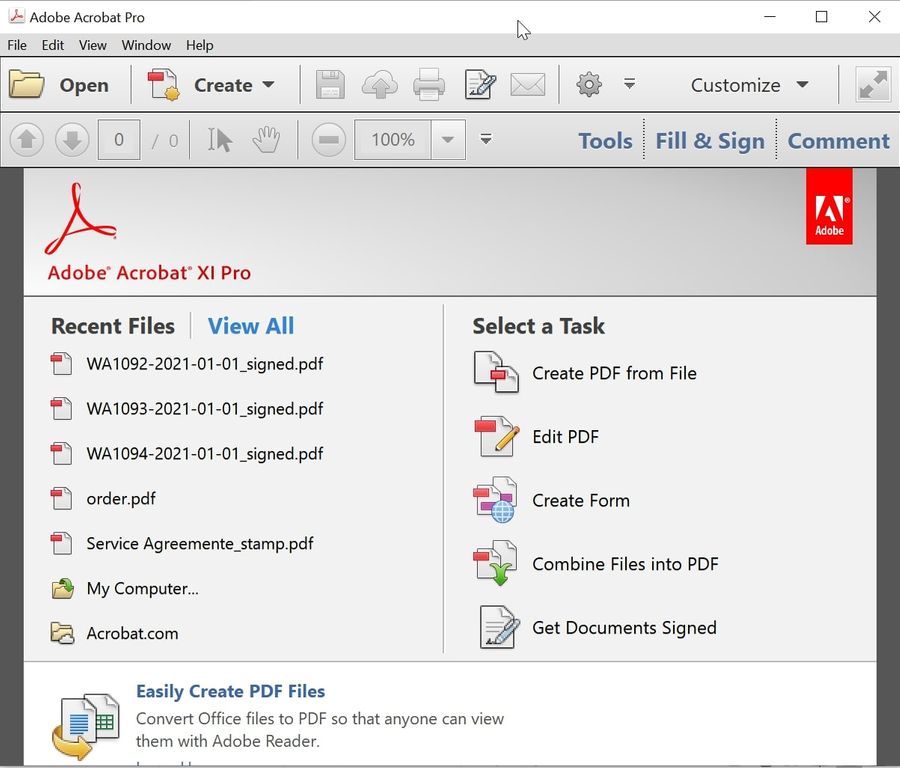 Click on the Open option on the top-left of the menu. Then, select your .PDF file in Adobe Acrobat Pro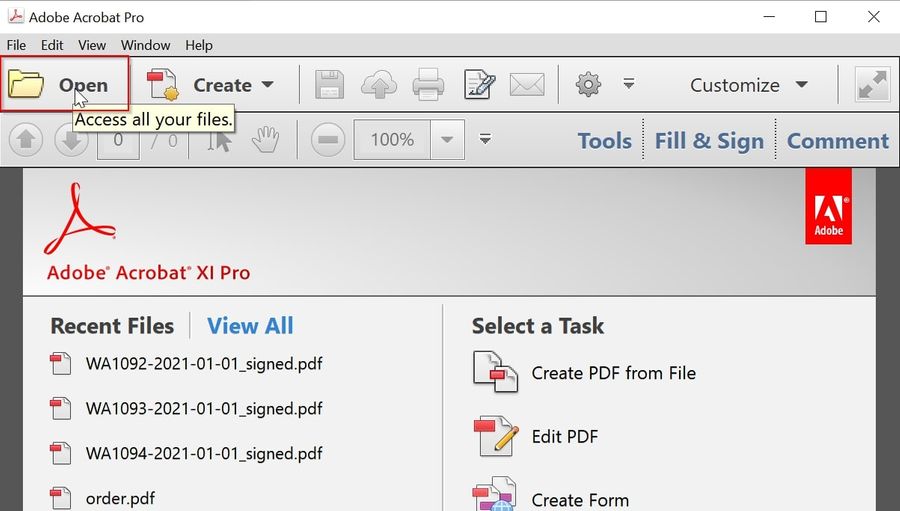 Chose the .pdf file you want to edit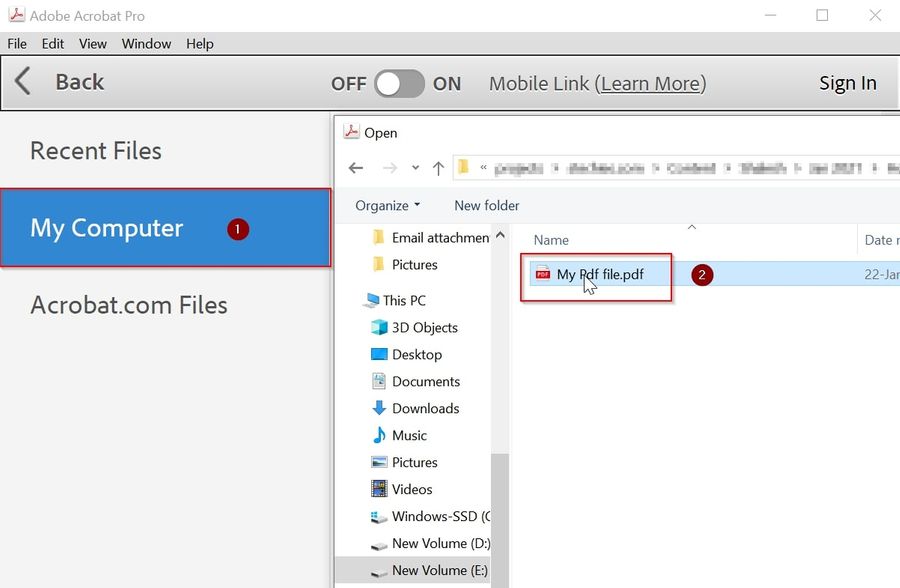 After your file is open in Adobe Acrobat Pro, you have to enable the edit tool. It's because this tool is disabled by default.
Click on the Tools button as shown in the image to open the Content Editing Tool.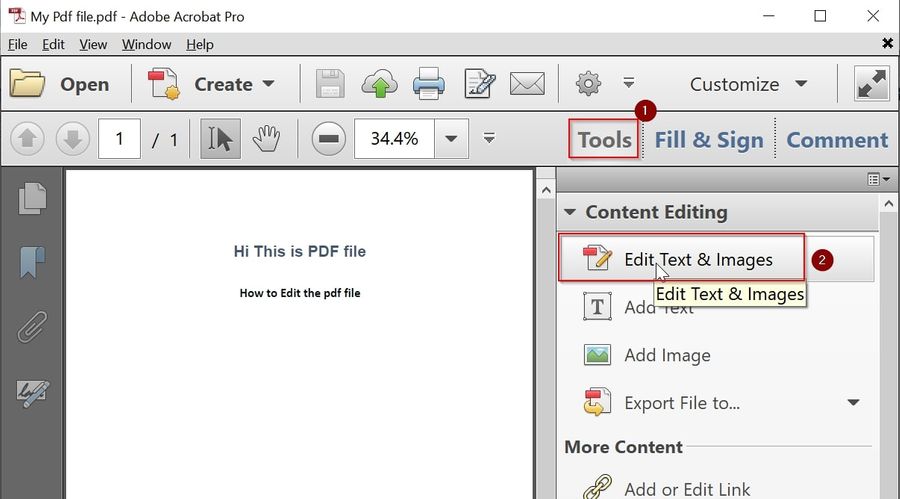 The following content editing options appear on the screen:

Edit Text & Images
Add Text
Add Image
Export file to word, excel & XML
Add or Edit Link
Add Bookmark
Attached a File
And there are many other options to edit a pdf file, but here we'll talk about Edit Text & Images
Click on the Edit Text & Images button from the Content editing menu to start editing. When you click on the button, the text and images in your document will change into an editable box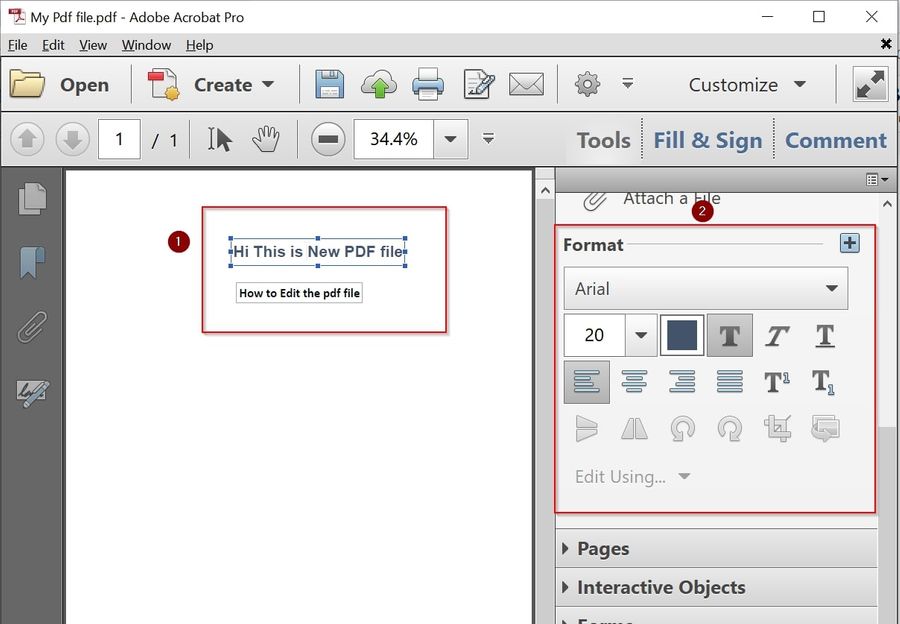 Now, you can make the desired changes to your document. You can also change the font styles as shown in the image above.
After you are done with the editing, save the file. For this, click on the File menu on the top-left and select Save in the box that appears.
Other Online Tools to Edit PDF
There are many free tools available online for editing pdf documents. Just type in 'Edit Pdf' on the Google search bar. You'll find tools like Smallpdf, SodaPDF, PDF2go, DocFly and Sejda.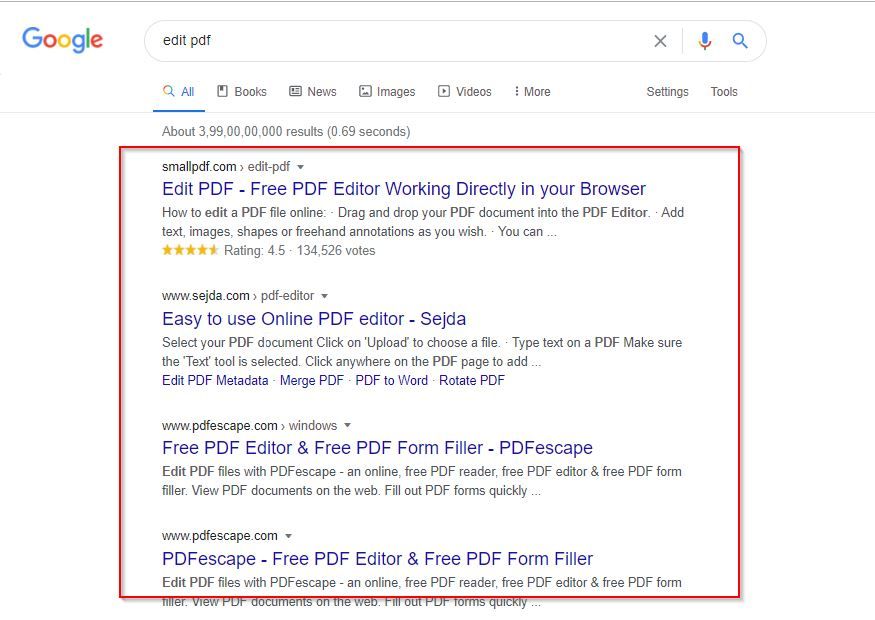 Try them out and use them at your convenience.
Disadvantages of Online tools
These online tools may have some disadvantages –
Being free of cost, these tools do not assure data privacy
Most of these tools have a limit on the number of edits and words you can edit
Another problem is that these tools may add their watermark on your pdf document after editing
Conclusion
The steps needed to edit pdf documents on Adobe Acrobat Professional are described here. With this software, you can edit your pdf files from any device – be it a laptop, desktop or mobile. Updating files is simple too.