Definition or Meaning - What is SAP EHS?
Full form or SAP EHS stands for (Environment Health Safety Management).
There is little doubt that employees are the most important asset of any organization. This means that a company should not only focus on the employees' career and professional growth, but also on their well-being. Every company should concentrate on embedding the necessary policies that target environmental, safety and health areas for SAP Human Resources (HR), production and logistics. These are corporate responsibilities that one should comply with to the hilt.
The tools of SAP EHS Management support and overlook the different functionalities revolving around environmental, occupational/product safety processes, and corporate responsibility.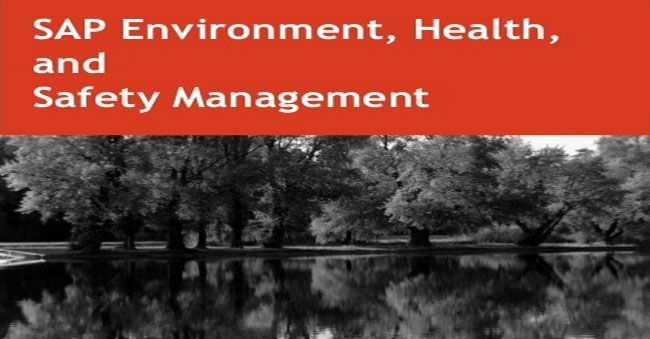 EHS helps in maintaining safety in different departments. For example, from the perspective of the environment, the SAP Environmental, Health and Safety (EHS) system provides a systematic approach for managing the company's waste by complying with different environmental regulations and helps in reducing the overall carbon footprint of the company. Apart from that, EHS also focuses on the safety of the personal workplace of employees, the air quality that they are exposed to at different spots of the office, and ergonomics as well. All these add up in providing a safer working environment.
Let us take a quick look at some of the functionalities of EHS.
Employee Health and Safety Functionality: This focuses mainly on all the incidents and events that concentrate on occupational health processes and hygiene conditions within the industry. If any process deals with the handling of any hazardous substance by the employees, then certain regulations need to be followed every single time to ensure their safety as well as that of the workplace.
Product and REACH Compliance Functionality: This functionality helps an organization maintain a check on all products and materials that are used in the areas of production. Maintaining compliance regulations outlined for specific industries ensures that a company can market its product legally, without any doubts circling over its products and materials.
Product Safety Functionality: The journey of any product should follow a series of regulations from its stage of production to dispatch. 'Product safety functionality' helps in maintaining the same by assisting the company in meeting the safety, legal and sustainability responsibilities; along the supply chain of any product. It also takes care of the regulations that need to be followed for the storage of product, its packaging and transportation. Negligence at any of these stages endangers the product.
Environmental Compliance Management Functionality: All the environmental laws and policies are taken care of by this functionality. This reduces any sort of risk that could threaten the company and its surrounding environment in any way.
What More
EHS stresses on sustainability as well. With it in place, employees are encouraged to implement strategies that extend beyond the realms of compliance by developing a sustainability program. EHS practices should not be restricted to just one company location, but rather in all branches/ workplaces situated all across the world. The rules would vary with different countries, and the regulations should be followed accordingly.
Working closely with the supply chain management team also helps in identifying risks and opportunities alike. EHS should be integrated across the diverse practices and departments of an organization. It provides cost-effective solutions and helps in launching effective programs for occupational health - all these efforts are driven towards obtaining higher efficiency metrics.
Offering a safe environment for all the employees is a must and EHS helps in attaining that with ease.