Mainstream Institute(Best SAP Training in Odisha), Bhubaneswar

Address:
N5/46,First Floor(Infront of RBI Colony),IRC Village,Nayapalli
City:

Bhubaneswar


Orissa

India

(

IN

)

751012

Email:
mainstreaminstitute@gmail.com
Phone:
7504424342 ,8908922235
Institute Type:
Institute
Mainstream Institute is a prestigious leading training organization being located in Nayapalli, Bhubaneswar-15, Odisha. It is a customized training department providing ERP-SAP,SAP FICO,MM,SD,PP,HR,ABAP/CA,SAP ALL Modules,being incorporated for the development and advancement of the skill based education in the field of skill development initiatives. The organization has also a corporate tie up with FLORANZ INDIA PVT LTD & it belongs to A unit of Mainstream Institute USA.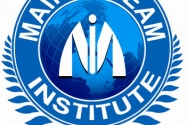 Other institutes in Bhubaneswar
Teknobiz Solutions Pvt Ltd, Bhubaneswar
Mainstream Institute(Best SAP Training in Odisha), Bhubaneswar
Binisoft Technologies Pvt Ltd , Bhubaneswar
The Interface Academy, Bhubaneswar
AIMS (Academy of Industrial and Management Studies), Bhubaneswar
Qualitat Solution Pvt Ltd, Bhubaneswar
Conduit E-Learning, Bhubaneswar
Avionics Erp, Bhubaneswar
NextGenERP, Bhubaneswar
Futurecareer Solutions Pvt. Ltd , Bhubaneswar
TimesPro Bhubaneshwar, Bhubaneswar
Get solutions from our experts!
All the site contents are Copyright © www.stechies.com and the content authors. All rights reserved. All product names are trademarks of their respective companies. The site www.stechies.com is in no way affiliated with SAP AG. Every effort is made to ensure the content integrity. Information used on this site is at your own risk. The content on this site may not be reproduced or redistributed without the express written permission of www.stechies.com or the content authors.