What is SAP MDM?
Full form or SAP MDM stands for (Master Data Management) is a component of SAP's NetWeaver product group.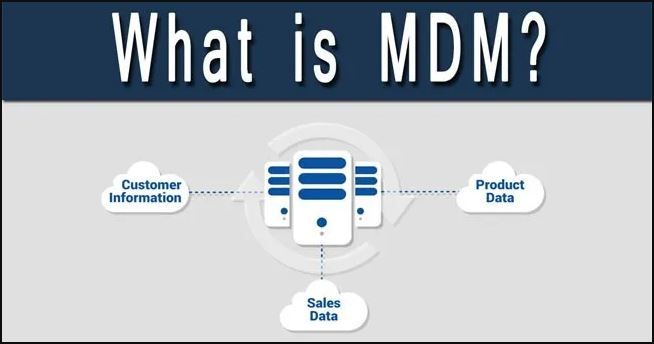 Master data management is used to develop a uniform data set on customers, suppliers, and products from IT systems. As data is a key component for any business operation, MDM helps in data management and processing. In data management, master data represents the core business objects. The most important master data objects are –
Employee
Customer
Product
Supplier
Master data is important for to make better organizational decisions. That's why companies use SAP MDM for synchronization of their master data across different departments.
Let us take a closer look at this software solution.
SAP MDM Functions
SAP NetWeaver Master Data Management is used by organizations all over the world to handle master data. This solution can distribute master data across SAP and non-SAP applications. This aggregates master data from the entire enterprise landscape. Then, this data is consolidated into a single repository for business purposes. This data is also enriched using third party integration. Later on, the data is used for important business operations and reporting.
SAP MDM also lets master data to be associated with local information from certain applications. This also enhances the data quality. Furthermore, centrally developed master data can be sent to remote systems for processing.
History of SAP MDM
SAP NetWeaver MDM 7.1 was released in November 2008 and as an unrestricted shipment in May 2009. The latest version of the software comes with in-built business scenarios and integration capabilities.
At present, the second iteration of SAP MDM under development. SAP faced some problems during its initial release, SAP decided to acquire A2i. This has been the foundation for the SAP MDM 5.5.
Today, one of the most famous tools for global master data synchronization is SAP: MDM 7.1 SP 18.
Key Capabilities of SAP MDM
SAP MDM has various capabilities and offers different tools for each capability –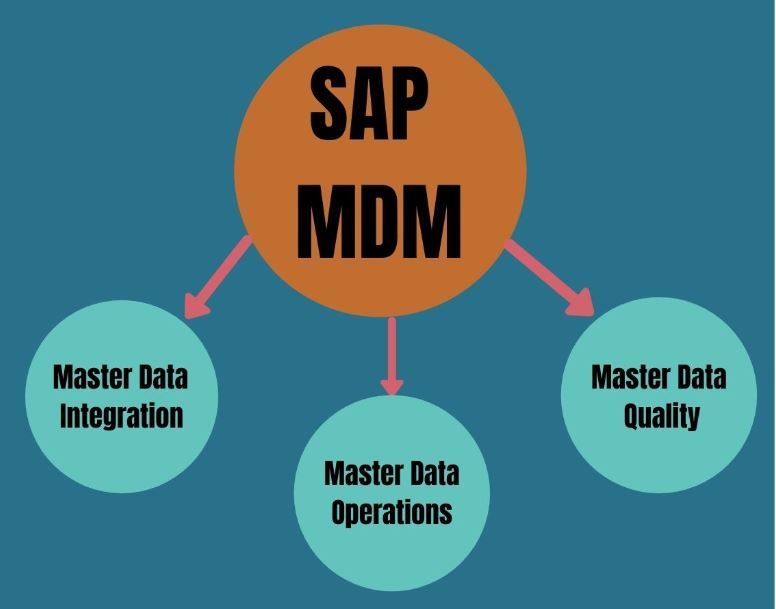 This offers the features required to integrate the SAP Business Suite, SAP NetWeaver, and third-party applications along with MDM. It offers a generic extractor that is used for customizing entries from various SAP systems. These systems may be remotely located, and reference data is sent to them from the MDM server. Organizations use remote extractor to extract master data automatically.
This provides the processing layer that ensures that the right people have access to the tools for modifying master data. Master data operations offer functionalities for data governance, data processing, data access methods, search, and data publishing.
The Master Data quality function offers a variety of features for ensuring master data quality standards. It has a validations feature, which can be used for ensuring that the centrally located master data is precise.
It also has an MDM Enrichment Architecture which allows companies to integrate third-party enrichment providers with SAP MDM. The Master Data Quality function has to merge and matching capabilities for locating and removing duplicate master data.
Features of SAP MDM Software
Some of the most important features of SAP MDM –
The SAP MDM Add-on prevents data duplication and ensures data visibility
Companies cleanse data using SAP MDM before shifting to a service-oriented architecture
It offers functionalities to validate customer data before creating customer campaigns. You can detect poor customer and duplicate data
It offers a consolidated reporting of business expenditures. Furthermore, you can collect vendor data from business systems to a unified repository
SAP MDM is used for creating validated, authentic, and approved Master Data entries
Company officials can work within the SAP environment and do not need spreadsheet tools such as MS Excel
Standard Scenarios of SAP MDM
The standard scenarios of SAP MDM are –
Master Data Consolidation – Here, users use SAP MDM to collect master data from different systems. The data is then cleaned, duplicate data is deleted and local object keys are managed. All this helps in consolidated reporting and analysis
Master Data Harmonization – The consolidated data in the previous scenario is transferred to the connected remote systems. Companies can synchronize relevant data in a particular system landscape
Central Master Data Management – Creation and maintenance of data in the central repository happens in this scenario
Rich Product Content Management – This scenario deals with managing product information and associated image files, through the SAP NetWeaver MDM
Customer Data Integration –Here, the customer master data records are synchronized with other business systems
Global Data Synchronization – This allows the exchange of trade information with the company's retailers
Advantages of SAP MDM
The key benefits of using SAP MDM are –
SAP MDM ensures data consistency across various systems even in remote locations
It enables you to manage different types of master data along with PDF documents, merchandising text, high-resolution images - in a centralized repository
You can use this tool to distribute master data internally and externally across different business partners
Efficiently publish the data repository online or as a print catalog
It helps in maintaining data quality, which in turn lets companies prepare better analytical reports for business growth
Handle multilingual data efficiently with SAP MDM and enhance content quality
Makes it easy to create workflows that help in using master data better
Conclusion
As master data is one of the most important assets owned by a company, software like SAP MDM is used to preserve this asset. From collecting data from various systems, consolidating, managing, and processing it for business intelligence – SAP MDM is a comprehensive data management solution. With a tool like this under the belt, any company can boost the efficiency of their business processes.
Other Important Resources for SAP MDM