Definition or Meaning - What is SAP UX?
Full form or SAP UX stands for (User Experience). SAP UX strategies are aimed at introducing great products to customers. With innovative design thinking processes, this module helps organizations focus on customers' needs and incorporate their feedback into relevant SAP products. As consumer software is increasingly making its way into enterprises, SAP's User experience (UX) tools and technical inputs are meeting users' expectations with easy-to-use equipments in the workplace.
SAP UX:
Provides consumer-grade UX sub-modules for new applications;
Renews existing applications by bringing enhancements in the UX for commonly-used scenarios in business;
Enables customers to improve upon their SAP UX software tools, and more.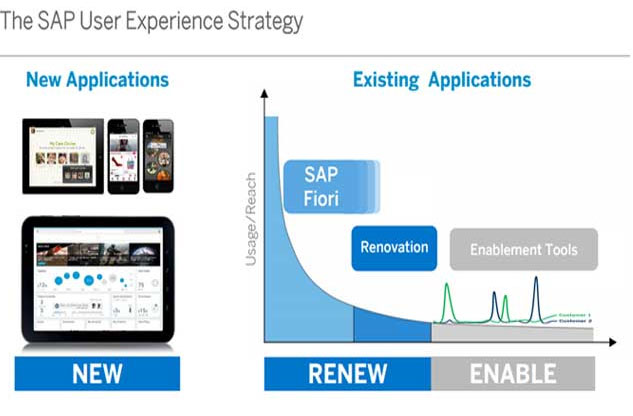 SAP User Experience (UX) - a Closer Look
SAP's user experience strategies of "new, renew as well as enable" are managed by SAP Fiori UX /Screen Personas. They are further complemented by UX design services that result in optimal user experiences, support for IT groups developing UX sensibility in their environments, and so forth. Based on the IT trends and also by considering feedback from the customers, SAP UX has incorporated a clear user defined strategy which includes all the aspiration, mission as well as vision for the user experience.
SAP UX strategies are classified into following directions:
Role based: Breaks the complex transactions into simple transactions and provides the user with the functionality necessary for performing the task.
Responsive: Support for all types of devices and versions.
Simple: Here the application is designed with a minimum number of screens.
Coherent: Provides logical design for common activities.
Read Next:
SAP UX (User Experience) Certification Cost and Course Duration in India