How to Configure SBO Mailer SAP B1 Hana?
Solution
Please follow the steps below in order to configure SBO Mailer:
1) The first step is to select the option of SBO mailer under Navigate to Administration–>System Initialization–>General Settings–> Service tab
2) Now under service tab, select SBO mailer as a default method through which mail should be triggered.
3) Now we need configure SBO Mailer setting under service manager.
Service manager-> SBO Mailer (from Drop down) -> Settings.
And map the Mail setting. for SMTP Server: need to provide the SMTP server details like mail.google.com
Default port available will be 25, but this may not work, Set the port to either "587" or "465". The response time will be in a minute for Port-587 and Port-465 responses soon.
Please only enter credential for User ID and Password belongs to the same SMTP server. This option to enter user id and password, we need to select the Authentication as "Basic Authentication" which is the safest way to configure.
4) Now we need to configure connections, therefore under service manager–>SBO Mailer, click on Connection tab and configure DB Type and DB Server
5) Now please select the databse for which we want to send e-mail using SBO mailer.
6) Once you completed all the above setting stop the service for SBO mailer and restart the service.
7) Now navigate to SAP under administration–>Setup–>General–>User.
8) Then open the user detail which has login with SAP and fills the detail for E-mail in user setup. Update the user setup.
Note: Please keep in mind the user which is login in SBO should have e-mail id under user setup.
9) Now to setup auto mail trigger navigate to Administration–> System Initialization–> Print preferences–> Per Document choose your desired document.
Note: Check on setting under "When Adding Document"
SBO mailer not working
I have setup a email setting "SBO mailer", test connection to server is successfully done, but unable to send email from SAP company.
I checked the Firewall it is open , what else I need to check. Please advise. I'm using SAP Business One 9.0 PL 15.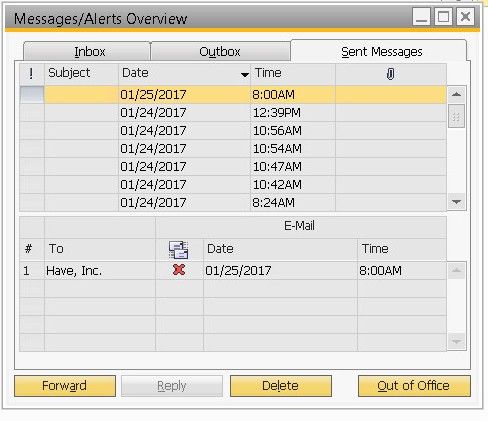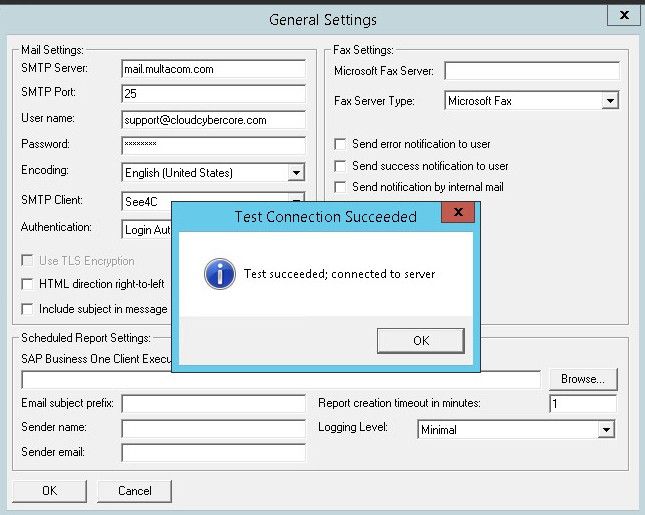 Solution
Please upgrade to the latest version of SAP mailer and also the settings of mailer are in general settings. If still, it doesn't work you can schedule a restart of particular service at a specified time interval.