Home »
Shared Service Framework
SAP Shared Service Framework
Definition -What is SAP Shared Service Framework?
The SAP Shared Service Framework is an intelligent module that can help you enhance the operational processes of a company. With this in place, it is possible to control and leverage the structure of different departments of a company such as finance, SAP HR (Human Resource), and IT to name a few. It improves the overall efficiency and effectiveness of an organization. When a software has so much impact on numerous departments at once, it becomes quite important that it is a vital part of the company. The SAP shared service framework underlines services developments that can be applied across various functional areas of a SAP system.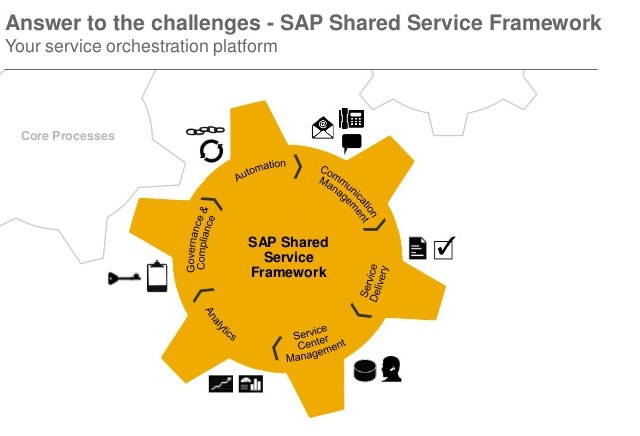 Read Next:
Get solutions from our experts!
All the site contents are Copyright © www.stechies.com and the content authors. All rights reserved. All product names are trademarks of their respective companies. The site www.stechies.com is in no way affiliated with SAP AG. Every effort is made to ensure the content integrity. Information used on this site is at your own risk. The content on this site may not be reproduced or redistributed without the express written permission of www.stechies.com or the content authors.