Definition or Meaning - What is SAP WM?
Full form or SAP WM stands for (Warranty Management), a relevant part of just about every industry as it allows quick processing of warranty claims and the automatic processing of tasks that consequently leads to higher levels of customer satisfaction and easy recovery of vendors - is now leveraging the many advantages of SAP. In the contemporary scene, in order to lay down the foundation of a well-built SAP organization, the processes of handling warranty claims have attained new dimensions and are being put to use by consultants, managers and senior SAP experts alike. These SAP applications integrate with flexible document structures and lead to highly customizable systems of warranty claims. Take a look.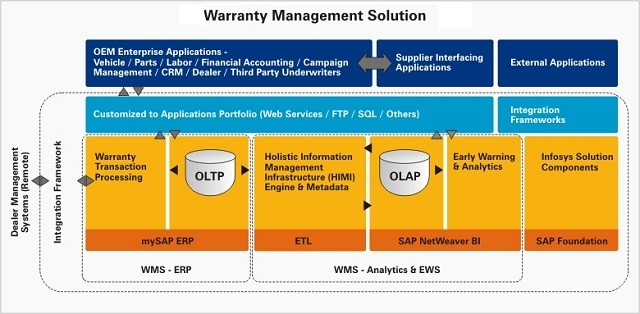 SAP WM is in existence because of the large number of benefits being offered to all industry people. As most of the elements/ functions of this SAP module can be re-used for other applications too, the easy-to- extend applications of SAP (WM) can be modified without bringing about too many changes in their functionality. Also available as web applications to all users, most tasks linked to warranty management are automatic in nature, and hence, reduce the load on manpower. Along with an overall reduction in warranty expenses and the turnaround time of other processes, proper integration of SAP WM leads to more loyal customers and higher profitability alike.
Read Next: