Definition or Meaning - What is SAP IM?
Full form or SAP IM stands for (Investment Management), an important SAP product used for automating the tasks of financial planning, investments and other related processes; is extremely essentially for investments in the field of research and development, capital structuring as well as projects and maintenance. It goes a long way in planning out the budget required for maintaining business processes and distributing budget data for diverse maintenance project networks. In addition, SAP IM components and tools are also useful for the augmentation of planning and budgeting at different levels and offer the best solutions for the monitoring of comprehensive budgets.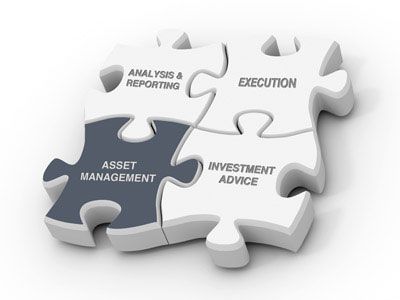 SAP IM also facilitates the development and consistent monitoring of an organization's strategic plans. For instance, a capital investment plan offers effective means of planning limited capital resources by integrating clear and detailed links in between the assets and expected delivery/ capacity outcomes of the investments they support.
This SAP module also applies in places where the overall decision evaluation process showcases the need for investments in new assets, and/or significant upgrading or improvement of existing assets. IM is being predominantly used in maintenance and capital intensive industries for supporting the processes of Asset Lifecycle Management (ALM); along with successful applications in all other types of project lifecycles in various industry verticals and organizations. In other words, it is not essential for the organization to be involved in ALM to enjoy the many advantages of SAP IM.
The inclusion of SAP IM by consultants in an organization helps in:
The generation of long term project proposals (for operations and investments alike).
Reviewing, analyzing and choosing from the generated proposals.
Implementing and monitoring the selected proposals.
Proper implementation of these processes help in making investment decisions that maximize the shareholder's wealth and returns. SAP IM is very helpful for enterprises that create an Investment Plan and an annual budget, wish to find useful ways of monitoring the budget and are seeking more than just simple individual measures. The investment programs created by this module help in obtaining an overview of the Planning/budgeting processes in complex enterprise structures; along with maintaining strict budgetary control - in a convenient and cost effective manner.
The activities performed by SAP IM module are:
Create Master Data
Create investment program
Cost planning
Specify Budget
Procurement for Investments
Check availability Control for Internal Orders
Settlement and Closing of Capital Investment Measures
Fiscal Year Change
Certification Cost and Course Duration in India
The SAP IM (Investment Management) course teaches the common end user skills and functions in the module. It equips its audience with the basic requirement that enables them for working with SAP's Investment Management functions.

The course contents are:
Overview of the business processes
Create and maintain master data
Investment program
Perform Planning & Budgeting functions
Appropriation request, Status management functions
Investment projects as investment measures
Depreciation Forecast
Information system, Execute common reports
The duration of the course varies on the basic skills possessed by the candidate and the type of the institute. The duration can be from 6.5 hours to 5 days. Thus course fee varies accordingly from11K to 35K.
Scope and Opportunity of a Career in SAP IM (Investment Management)
Best suited for business analysts or IT professionals playing a vital role in financial planning analysis and budgeting, a certification course in SAP IM (Investment Management) helps them perform their tasks in a more accurate and effective manner. It is also a good option for end users and project members dealing with the budgeting of investments, carrying out Cost Planning and checking the availability control for internal orders.
These people may like to enhance their skills sets and experience in the field of IM by taking up this course. To get access to highly paid jobs and reputed organizations, candidates must have the right skills and certain pre-requisites for gaining more from this course.
These are:
Prior knowledge of financial and accounting terms as well as financial/ business processes of an organization.
Reporting skills and basic knowledge of the information technology domain.
Awareness of SAP, ERP (Enterprise resource planning) tools and prior knowledge of their concepts and navigation modes.
Ability to work in a team.
Freshers with degrees in the field of B.Com, M.com, MBA (finance/ accounting), B.E, B.Tech /M.Tech (any specialization) and MCA may also apply for the SAP IM certification course; provided they have the above mentioned skills.
Become a Certified SAP IM Consultant
SAP IM perfectly aligns with the demaxnds of the contemporary marketplace and provides good returns to candidates with proper certification in the same. With the right combination of hard work, good business skills, technical expertise and self marketing strategies, these candidates may look forward to lucrative job profiles and high paying positions in reputed organizations. The primary job profiles after undergoing training and certification in this module can be that of a SAP IM consultant/ functional consultant or SAP IM manager. These profiles are obviously based on the levels of experience and skills possessed.
SAP IM professionals get a reported average salary of about INR 7 lacs p.a. and can expect an increment of an average of 16 percent with every additional year of experience. Salaries for those with 0-3 years of experience are in the range of INR 2 lacs-4 lacs p.a. The pay package moves towards higher values like INR 25 -50 lacs p. a. with 7+ years of experience. Hindustan Uniliever, Promed Exports and TCS are some of the reputed names in the industry and are always on the lookout for SAP IM professionals. Delhi, Gurgaon and Mumbai are some of the most coveted destinations for SAP IM professionals.
So, if you want to address the investment management needs of your clients and are looking for the right ways of going about the act, then explore the world of SAP IM and take your career to the next levels of success. Today.