Home »
ME (Manufacturing Execution)
SAP ME (Manufacturing Execution)
Definition or Meaning - What is SAP ME?
Full form or SAP ME stands for (Manufacturing Execution), is a powerful tool for managing all the operations of a shop floor. It is basically used for monitoring and configuring all the ongoing activities on the floor of a company, by leveraging the benefits of SAP technology and real time information. This SAP module follows a loop of activities involving various tasks such as routing, controlling and integration of SAP components with the native equipments of a manufacturing environment.
Across the enterprise, the tools of SAP (ME) provide transparent visibility of operational tasks to help users take informed and efficient decisions on the spot. It delivers the right decisions at the right time, with an appropriate sequence of workflow in an organization. With the aid of manufacturing execution system (MES), the productivity of any enterprise can be increased and the costs decreased manifold, especially if the power of applications is used in an accurate way. It creates an ideal condition for the working environment by tracing all the actions of the SAP products in use, thereby reducing the troubleshoot time. The resources and assets of the company can be utilized in a much better way and thus, leads to the more profits for user organizations.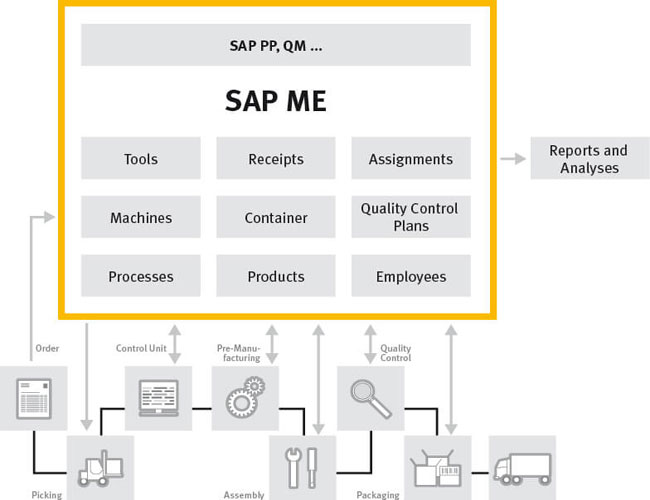 Read More:
Get solutions from our experts!
All the site contents are Copyright © www.stechies.com and the content authors. All rights reserved. All product names are trademarks of their respective companies. The site www.stechies.com is in no way affiliated with SAP AG. Every effort is made to ensure the content integrity. Information used on this site is at your own risk. The content on this site may not be reproduced or redistributed without the express written permission of www.stechies.com or the content authors.