While opening steps in solman_setup the Internet Explorer hangs sometimes thus I cannot open the steps of solman_setup in order to configure the system.
Solution:
The issue is caused because the Internet Explorer keeps the older version of coding even after a note is applied for changing the code of teh roadmap or the texts in setup or in case a new Support Package is applied.
Therefore to resolve this error please follow the below steps:
1) Use F12 key or Menu in Internet Explorer in order to switch F12 Developer tools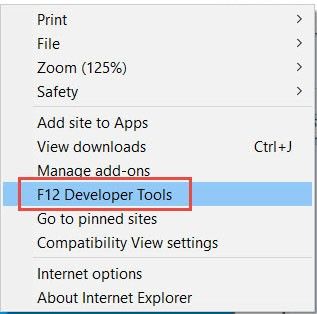 2) Click on Clear Cache as shown below,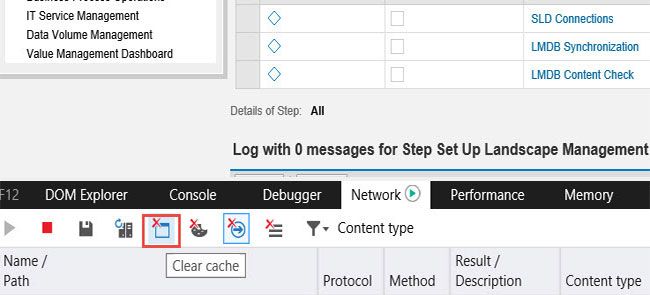 3) Now please close all Internet Explorer windows and re-open solman_setup.