Tespa Infotech, Pune

Address:
Jai Ganesh Vision \'B\' Wing, First Floor No. 113 & 114 Akrudi
City:

Pune


Maharashtra

India

(

IN

)
Email:
sapacademy@tespainfotech.com ,saptraining@tespainfotech.com, sap@tespainfotech.com
Website:
http://www.tespainfotech.com/sap-r3-education.html
Phone:
91 44 3053 4020
Institute Type:
Institute
Tespa Infotech is a global Consulting and IT Services company providing end-to-end SAP Services to customers around the globe. We are an SAP Partner for Implementing SAP Business Suite and SAP Business One Solutions. We are also an Education Partner and University Alliance Partner for SAP Education Services.
Tespa provides you the following services:
Business Process Consulting
Planning and Implementation Assistance
System Upgrades, Customization
IT Infrastructure
Training - Workplace and Classroom based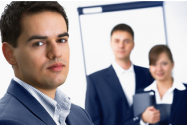 Other institutes in Pune
Tespa Infotech, Pune
VishvaVidya CorporateVersity, Pune
CH Learning, Pune
Delphi Computech Pvt. Ltd. (Delphi), Pune
Global BSC, Pune
Soft-course Hub, Pune
Learning Hub, Pune
All Modules Training and Implementation Project, Pune
SEED Infotech Ltd., Pune
Atos IT Solutions and Services Pvt Ltd, Pune
a2z horizne, Pune
Ankesh Deb, Pune
Kanak Infotech, Pune
Lithan Genovate, Pune
Sneak Success, Pune
Ekta Training & Consulting, Pune
ERP Dreamz, Pune
Lithan Genovate Pune, Pune
Tekzi , Pune
SOH Institute, Pune
ERP pimpri, Pune
Get solutions from our experts!
All the site contents are Copyright © www.stechies.com and the content authors. All rights reserved. All product names are trademarks of their respective companies. The site www.stechies.com is in no way affiliated with SAP AG. Every effort is made to ensure the content integrity. Information used on this site is at your own risk. The content on this site may not be reproduced or redistributed without the express written permission of www.stechies.com or the content authors.