Sap has released all the new updates for SAPGUI 7.30 which is known to be as Branding Feature. The Above feature will permits any kind of user that are relates to SAPGUI 7.30 which will then configure a custom logo and that will be shown in the top right of the SAP Screen. Next the article will help you in activating the branding function in SAP GUI 7.30.
You have to open the SAP GUI configuration window; this will help you in activating the branding option in SAP GUI 7.30. For this you have to right click on the taskbar window relates to SAPGUI and later you have to select the options.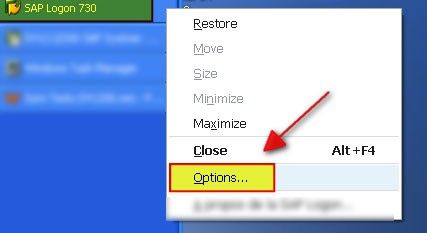 You have another option for accessing by clicking on the menu on the top of the SAPGUI Screen. Now you have to click on the branding option in the left side of the SAPGUI 7:30 option window. Now you will see that branding option is in read only mode.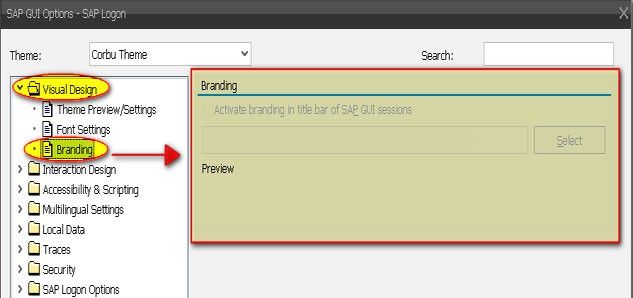 Now you have to do following steps:
Click on the Windows start then run and type "regedit" to open windows registry editor.



Now you have to make the following entries:
"UseBrandingImage_ReadOnly"= [REG_DWORD] 0
"BrandingImage_ReadOnly"= [REG_DWORD] 0
Please remember to create entries in the below path:
[HKEY_LOCAL_MACHINESOFTWARESAPGENERALAPPEARANCE](for a 32 bit system)
[HKEY_LOCAL_MACHINESOFTWAREWow6432NodeSAPGenralAppearance](for a 64 bit system)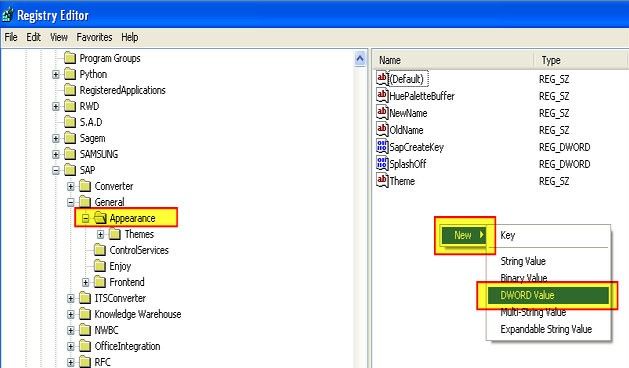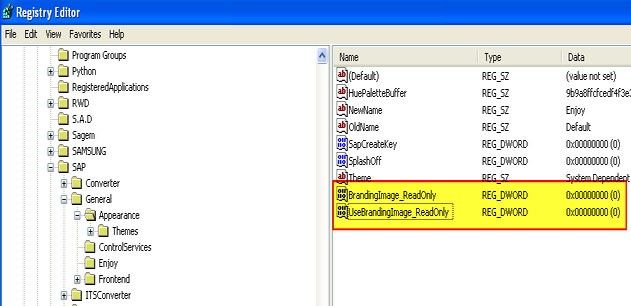 At last you have to start SAPGUI 7.30 once again and you will find that branding option in the visual design has been activated .Since you have to check the option "Activate branding in the title bar of SAP GUI sessions and later you can select the logo file.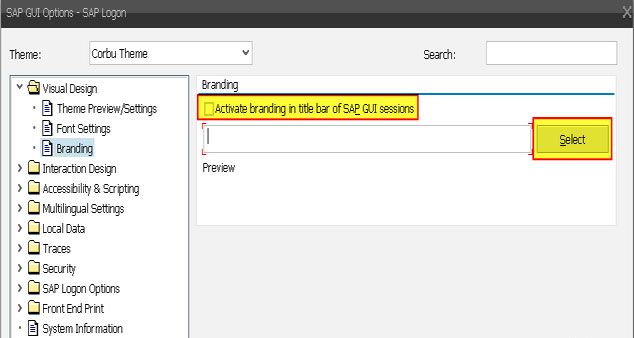 Hope this article might help you in displaying the logo in SAPGUI 7.30