What is Enterprise Resource Planning?
Enterprise Resource Planning (ERP) is a business management software; it is typically a suite of integrated applications that a company can use to collect, store, manage and interpret data from many business activities. It includes:
Product and cost planning,
Manufacturing or service delivery,
Marketing and sales,
Inventory management,
Shipping and payment.
What is SAP ERP?
SAP ERP solutions address the needs of an organization with regards to its administration and management of organizational operations for human capital management, financial excellence, operational excellence and a variety of crucial enterprise management issues. SAP ERP (Enterprise Resource Planning) is part of the 'SAP Business Suite' and comes with its own set of sub-modules.
'Sharpen your competitive edge and drive growth with enterprise resource planning from SAP.'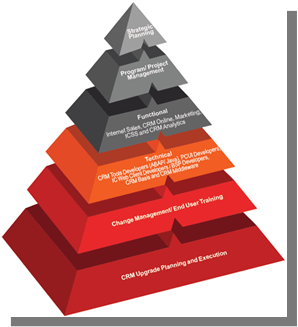 What is SAP ERP Financials?
SAP ERP Financials provides modular applications that enable organisations to tailor SAP solutions to their specific business needs. These applications cover core accounting and reporting capabilities, receivables management, treasury, and shared services. It provides complete financial management solutions for a broad range of industries, one that furthers deep operational insight, unifies strategic action, and measures results quickly.
Benefits of SAP ERP Financials are:
It furthers an organisation's success by managing expenditure, optimizing resources, complying with financial reporting requirements, capturing growth opportunities and streamlining financial operations in better ways.
Aids in streamlining and automating financial operations while complying with regulations.
Helps in gaining real-time insight into the overall performance of a company.
Facilitates the integration of processes from various applications for a single version of financial truth
Aids in Reducing cost of goods sold (COGS) and in maximizes profitability
Helps in analyzing customer behavior and sales to quickly identify and seize new opportunities
It operates in multiple geographical regions, industries, and languages, all consolidated in real time.
What is the scope of SAP ERP Financials?
General Ledger
Receivables and Payables
Taxation
Bank Accounting
Travel Management
Payroll Accounting
Consolidation
Overhead Cost Controlling
Project Accounting
Product Costing
Profitability Analysis
Financial Planning
Collections, Dispute and Credit Management
Cash and Liquidity management
Treasury and risk management
In-depth benefits of few commonly used SAP ERP Financial Solutions.
Accounting and Financial Close
Runs compliant, real-time financial accounting processes more quickly, more accurately, and more efficiently;
Records all financial processes in a comprehensive general ledger;
Supports multidimensional reporting and accounting standards;
Accelerates financial accounting that is integrated with processes in real time;
Gets legal and management consolidation from the same application;
Reduces time, risk, and cost of financial reporting with real-time data analysis.
Management Accounting
Ensures sound decision making with reports that provide detailed profitability and margin information, down to customer and product level;
Improves forecasting and planning accuracy;
Integrates management accounting into all operations;
Allocates and analyzes costs in term of project, order, cost center, or business process;
Evaluates the profitability of markets, channels, products, and customer segments;
Proactively plans for and manages global business performance, profit, and growth.
Travel Management
Manages the entire lifecycle of every business trip, from pre-trip approval to online booking, expense reporting, and data warehousing;
Gains control over budgets, manages costs, and enforces compliance;
Manages travel plans using company-specified pricing and preferred suppliers;
Removes the cumbersome processes of expense capture, accounting, and reimbursement.
'With SAP ERP Financials, transform finance from an administrative department into a strategic business partner.'