Definition or Meaning - What is SAP XI?
Full form or SAP XI stands for (Exchange Infrastructure), is an innovative Enterprise Application Integration (EAI) application with a strong integration with the SAP software. A popular component of the NetWeaver group of products, it is being used for facilitating information exchange among the internal systems/software of a company and those belonging to external parties. SAP (XI) is compatible with internal enterprise and cross companies scenarios - thus enabling easy linking of enterprises across the globe. It is used for exchanging information between vendors with same or diverse technologies and/ or versions of applications.
Integrating different systems is a complex task. In today's world organizations host several complicated systems both ERP as well as non-ERP systems. A common IT landscape is that of different application systems with multiple connections between different interfaces. These multiple connections are not only difficult to maintain but are also costly. SAP Exchange Infrastructure aims at integrating business processes across different IT systems and landscapes cost effectively.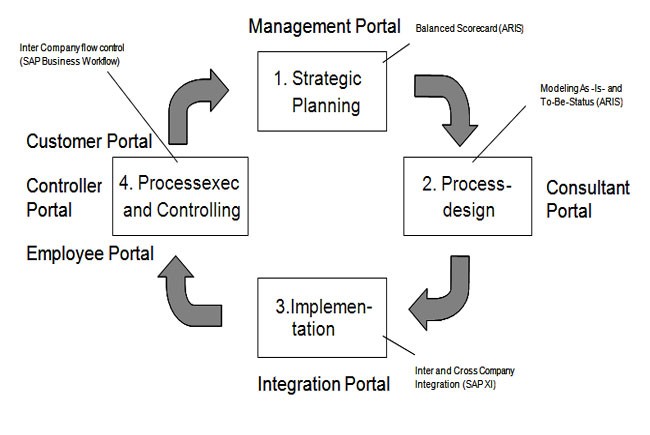 SAP Exchange Infrastructure (XI) provides a single point of integration for all ERP and non-ERP systems be it SAP or non-SAP. The beauty of SAP XI is that it supports B2B as well as A2A message exchanges. This is possible through an inbuilt engine for designing processes. In contrast with traditional integration approaches, SAP exchange infrastructure looks at integrating applications through centralized storage of knowledge. This makes it easier to control and manage varied applications and IT systems.
SAP XI's adapter engine offers:
A central monitoring system for tracking message flows and processes.
An integration of heterogeneous system components.
A reliable runtime environment for process management, messages and so forth.
SAP designates XI as an integration broker because it mediates between entities boasting of differing requirements in regards to format, connectivity and protocols. According to SAP experts, XI brings about a reduction in integration costs by offering a common repository for varied interfaces. The SAP Integration Server forms the central component of SAP XI and facilitates convenient interaction between applications and operating systems across internally placed and externally networked systems.
The many advantages of integrating SAP XI applications include:
Easy Integration with all SAP components and products (RFC, IDOC, Proxy).
Reliable data security like in other SAP products.
Possibility of asynchronous and synchronous communication.
Presence of platform independent Java elements.
.Net and JAVA Support.
Effective tools for handling complex communication tools.
A wide range of adapters for handling diverse tools/ technologies (Mail, JDBC, SOAP, CDIX) and so forth.