How to Find BPC 10 Web Page URL Address?
Please follow the steps below in order find out BPC 10 Web Page URL Address:
First in NetWeaver navigate to T-code SICF.
Now type 'SERVICE' in the 'Hierarchy Type' field and then click the execute button
Now a screen will popup, expand the following paths under 'Virtual Hosts / Services': default_host->sap->EPM_BPC
Now please right click on the web and select Test Service, you will be asked to grant access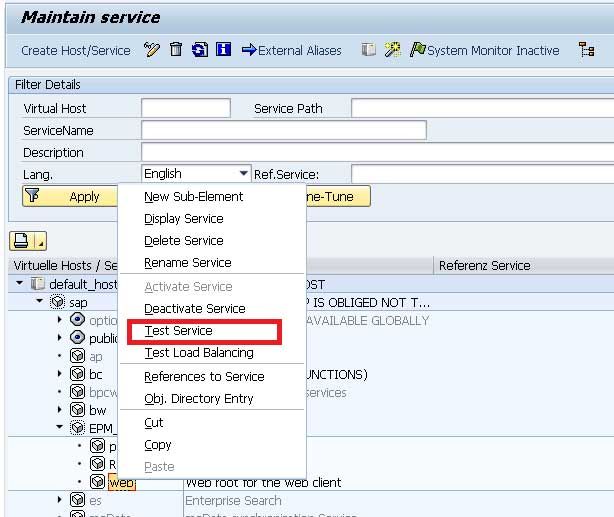 Now after following the step above a pop-up window will appear which will display BPC 10 NW Web Admin Page. The user can either copy it and disapprove it or open it by selecting allow.