Definition or Meaning- What is SAP BPC (Business Planning and Consolidation)?
Full form or SAP BPC stands for (Business Planning and Consolidation), a relevant component of enterprise management, SAP BPC is dedicated to the cause of financial management at a unified platform. Business owners avail this service for providing easy access and ready services to their end users. SAP BPC is proving as a boon for organizations struggling with their high count of head costs and lost revenue, which is usually brought about by the inefficient processing of business tasks. By using the cutting edge software tools of this important SAP module, companies can increase the effectiveness of their business processes with ease.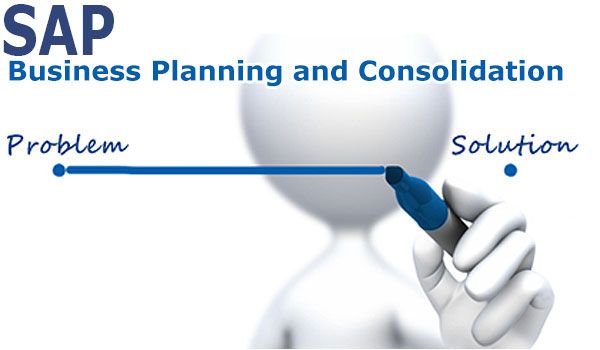 With the aid of this software, SAP professionals can contribute to the vertical growth of organizations, even while spending less time on paper works, along with power-packed forecasting and other consolidation activities in the automotive, budgeting, and strategic planning departments. The other advantages of SAP BPC include positive improvements in the decision making and analysis process of any company. It is available in two platforms, Microsoft and SAP Net Weaver.
Scope and Opportunity of a Career in SAP BPC Course
A certification in SAP BPC enables professionals to learn the tactics of this software and how to install the same, along with managing and maintaining all SAP Business Planning and Consolidation (BPC) tools and sub-modules with ease. This software is in real demand as it benefits multiple parties at any given point of time - such as end users, application consultants, project managers, power users and so forth.
Become a Certified SAP BPC Consultant
The SAP certified Application Associate is a test that verifies the knowledge of the candidate in relation to the development of effective planning processes and their implementation in a manner that fuels perspective business growth. An Associate consultant is required to have sound knowledge of diverse Microsoft platforms. Additionally, a good state of understanding for the implementation and customization techniques of business planning is also a necessity. These professionals have to work under the supervision of senior project managers to get further appraisal in their profiles. The exam for this certification lasts for about 180 minutes, with 80 questions in total. The available languages for this examination are English and Japanese.
Read Next:
SAP BPC (Business Planning and Consolidation) Certification Cost and Course Duration in India