This tutorial explains us about the definition of JDK, steps to download and install JDK, and Setting Path Environment Variable.
What is JDK (Java Development Kit) ?
JDK (Java Development Kit) is a software development environment used to develop java applications. All the necessary software's such as compilers, JVM etc which are required to run a java programs are available in JDK.
Steps to Download And Install JDK
As we know in 2010 oracle purchased java, therefore we can only download JDK from Oracle website
Please follow steps given below for download and installing JDK
1) First, go to oracle's website (oracle.com)
2) Inside the oracle's website click Downloads
3) Scroll down through Download page you will see JAVA heading with a java icon
4) Click on JAVA SE (Standard Edition) under java heading
5) Inside JAVA SE page you will see JAVA Platform (JDK 8) download click that.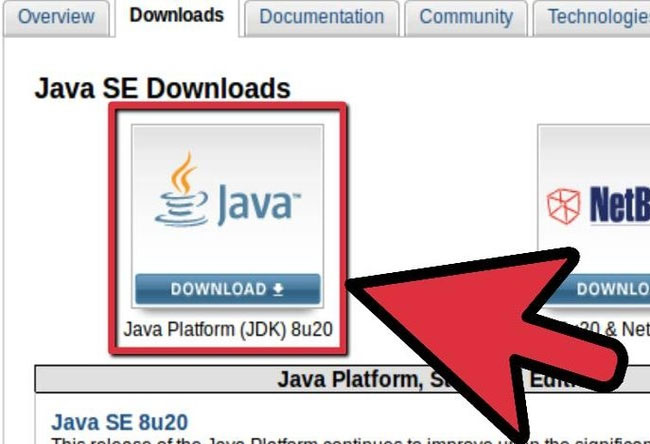 6) A popup will be shown which will ask you to accept the license agreement

7) After you accept the licence agreement a list will appear with JAVA SE Development corresponding to their supporting operating system. You can download the JDK according to your operating systems by clicking on it.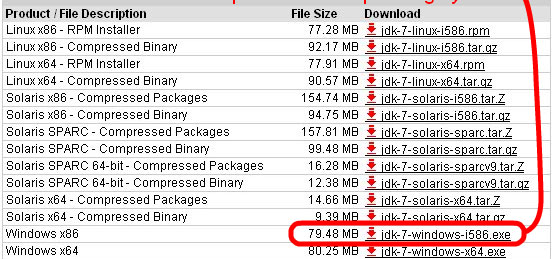 8) Once the download gets finished go to the folder where you downloaded the JDK file and double click on the application.
9) As you double click the application the JDK will start installing on your system.
10) It will ask your permission to install the files of JDK click next and JDK will be installed in your computer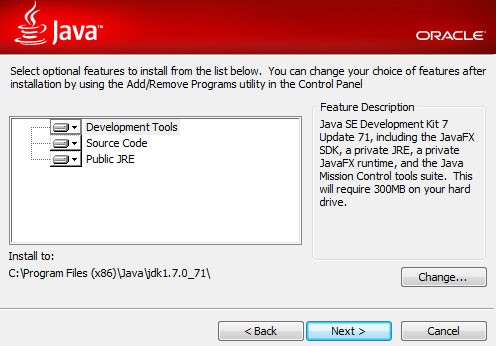 11) Now it will ask your permission to install JRE click next and will install JRE
Setting Path Environment Variable
After downloading and installing JDK in our computer now we must set a path environment variables with locations of JAVA compiler and all other programs.
Importance of setting path environment variable
Setting a path environment is necessary because if you want to execute the JAVA program from the command program and have not set the path environment then you have to pass the full path of java compiler and other software while running a JAVA program which will be difficult.
Please for the below steps to set a path environment variable
Go to the location when you downloaded the JDK application in your computer
Now follow the path Program Files>JAVA>JDK 1.8>bin>Select any of files and copy its location from properties
Now open you Computer properties and go to Advance System Setting
In advance system setting go to Environment variables
And at last paste the path in User variable for the user by creating a new variable.
Read Next Writing a Basic Java Program in Eclipse IDE