Defintion -What is SAP LT (SLT)Replication Server?
SAP LT Replication Server (aka 'SLT') is the software which is considered as the standard way of moving data within the varied systems within the same network, might be Local Area Network, Wide Area Network or into the Cloud so as to retrieve an information in the correct point of time and at the right place.
This software also helps in feeding analytical terms with the latest business information, from the landscape of the productive business entity. This software also supports the driving of transactions in large volume which are executed in SAP HANA. The software also enables reporting in the real-time and lessens the volume of the transfer of SAP BW and makes possible the synchronization between different systems.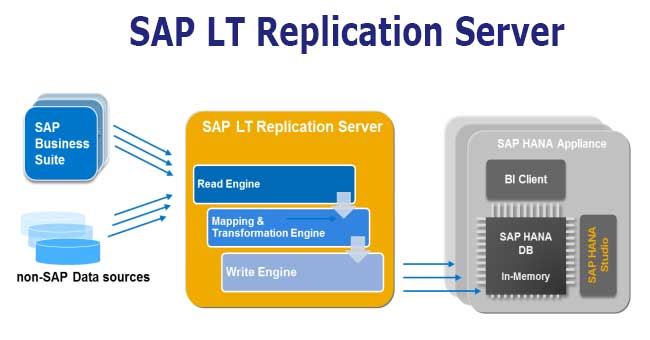 Read Next: