Definition or Meaning - What is SAP OM?
Full form or SAP OM stands for (Organizational Management), the management of any organization depends upon the efficient and systematic manner in which units are being set up and implemented in SAP applications. SAP Organizational Management is one the most vital modules of SAP HR (Human Resource). it consists of seven stand alone applications that run the plans of an organization in an efficient manner. The organizational plans have an object oriented design with a number of organizational objects embedded within the same. The units of an organization are arranged in a pecking order that forms the basic structure of any organization. This module relies on implementing new structures in business processes, the right way.
The various units of the Organizational Management (OM) are interlinked with each other to structure a network of in SAP OM. OM basically consists of two sub components that cultivate the organizational plans, namely organizational plan and structural graphics. The blocks that form the scope of any OM profile are organizational unit, position, person, cost center, task and task group. These blocks form the workflow of any business linked with SAP implementations.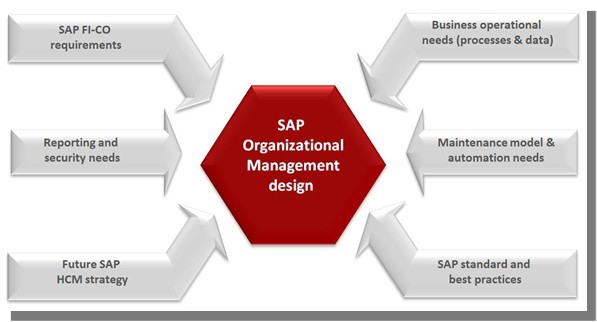 Read More: