Those working with SAP mobility tools and aiding mobile SAP implementations in organizations often nurture three major misconceptions with regards to their projects. Read on for an insight into how these concepts often lead to projects getting doomed.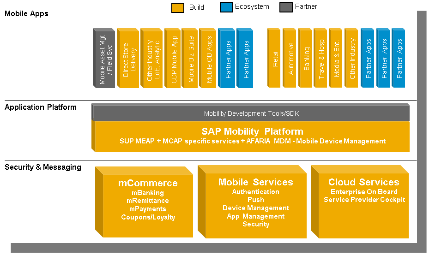 Enterprise Mobility can be Handled by Responsive Web Design
With the introduction of frameworks like SAPUI5 and HTML5, responsive web pages have now become an order of the day and are enhancing viewer experiences on mobile devices and applications optimized for/compatible with touch events alike. Now it is indeed intriguing to view mobile based web apps as being the most effective and cost efficient option for enhancing the profitability quotient of mobility organizations.
Unfortunately, some of these solutions are ill suited for serious mobility projects or enterprise settings. They end up adding responsive UI5/ Fiori screens that downplay mobility through shallow mobile sessions. Authentication, security, user experiences, application distribution, offline capabilities (for voluminous data) as well as accessibility to native device features are some of the primary reasons why web apps are not becoming valid options for serious mobility strategies. Applications are dominating mobile internet usage and organizational consumers are moving away from mobile browsers. This is appropriately depicted in the publication by Flurry Analytics: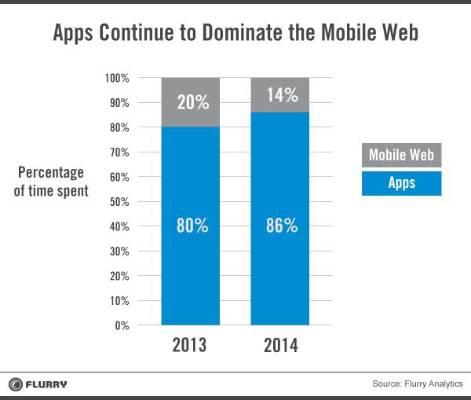 For instance, if you refrain from using Twitter, Facebook and LinkedIn in the browsers offered by your mobile devices, it is wrong to assume that other users would feel differently regarding the applications dedicated to your enterprise.
Hybrid provides the advantages of both responsive cross-platform app development as well as native capabilities and is the right way to go. Along with ways of distributing hybrid apps, it is important to secure the same in a user-friendly manner. Some secure solutions for SAP Mobile include SMP (HCPMS--Cloud Version), XenApp (Citrix), AirWatch (WMWare), Apperian, Mocana, and others. In the contemporary scenario, users are fast moving from regular mobile device management tools to smarter techniques of mobile application management. In the process, they ensure that security does not impact usability too severely - as it would lead to drastic reductions in user adoption.
The underlying logic is that the implementation of proper mobile solutions is not as costly or difficult as many customers would like to believe.
Use of "Vanilla" Applications
With SAP taking rapid strides, "standard" apps are slowly giving way to enhancement and customization possibilities before implementation starts. For instance, customizing of logistical data is providing major competitive advantages to companies using SAP results. In the beginning, users were stuck with static user interfaces that acted as major pain points. Extremely ineffective on small mobile screens and desktops, the productivity attributed to SUP (Sybase Unwired Platform) was not congenial for cost effective solutions.
However, individual customers can now look for customized SAP UX solutions that lay focus on end users and make the integration of modern development strategies (agile, lean, and iterative) for creating better application fits. Design thinking, production tests with relevant (but small) pilot groups bringing iterative improvements in apps, well-conceived templates that can be transformed into killer apps, and customized mobility solutions for SAP GUI (Graphical User Interface) screens are an order of the day - go for them.
API First Approach forms the basis for Enterprise Mobility Implementations
With API first approach fast gaining momentum, there is a defined boost in development productivity. The creation of multi-platform applications is becoming easier and more convenient with each passing day. A few years ago, the same buzz was created around SOAP and ESR (Enterprise Service Repository) systems that gave solutions for integration/external exposing of in- house backend data - but then, they led to crashed systems and severe debugging problems. This happened because these services were specifically created for specialized scenarios and were not optimized for handling large volumes.
As performance proves to be a vital element in mobile scenarios, nested structures that demand complicated client-side logic are being replaced by backend access that have a parallel with result-oriented client functionality - in the form of-consumer first approach. The innovative techniques in this system ensure that just the data needed in each request is fetched and sent to users. Superior offline capabilities and modules like these have made SAP mobility more worthwhile with convenient and scalable solutions.