Definition or Meaning - What is SAP SOD?
Full form or SAP SOD stands for (Segregation of Duties), Segregation of duties is the separation of works that could allow individual to perform and cover up the fraud that may result in misstatement by a firm or financial loss. (SOD) may be present within an application or a business organization. In most cases, it is generated when individuals have two conflicting works and allow users to consign fraud that cannot be identified by the firm. This ultimately affects the financial statements.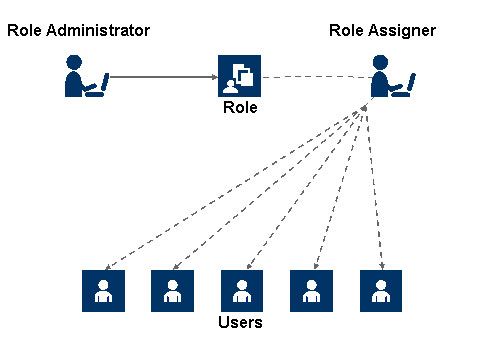 SAP SOD is an important internal control system proposed to avoid or reduce the hazard of errors or irregularities, identify troubles, and guarantee the onset of remedial actions. All this is accomplished by assuring that no single person has control over all the phases of business transactions. In general, four types of duties such as custody, authorization, reconciliation and record keeping are managed by the tools and techniques linked with SAP SOD.
The courses involved with SAP SOD (Segregation of Duties) is highly composite in nature and are involved with a wide range of topics. While the SAP security and Authorization training courses provide knowledge about working in a more technical and troubleshooting environment, SAP GRC tools can identify SAP SOD and other SAP sensitive risks.
The courses related to SAP SOD include courses service and training listed below:
SAP module course for learning the basic of connected SAP modules.
SAP foundation course to learn the basics of programming languages.
SAP Security training services for solving SOD problems.
Implementation of SOD tools for SAP security management.
Role Remediation runs time process management and installation of SOD tools.
Introduction to ERP (Enterprise Resource Planning) for learning the basic concepts of ERP system in SAP.
Client/Server architecture concepts for sharing databases with encryption.
User Administration sessions.
SAP Authorization Basic classes.
SAP GRC access control fundamental classes, and so forth.
SAP SOD jobs are associated with SAP security systems. So numerous and varying designations are offered by organizations using SAP security. SAP SOD business houses usually look for professionals who can handle responsible transactions such as cash management, negotiable checks and inventories with flair. In certain firm areas, the application of SOD tools becomes very important.
Some examples of incompatible duties in these areas include:
Authoring of transactions.
Receiving negotiated checks for payment on account, and approval of write-offs.
Granting approval to time cards and reconciling statements of banks.
This module of SAP deals with career opportunities in technical and management fields; such as SAP consultant for SD, SAP FICO, SAP security/GRC, senior associate jobs, and more.
One can become an SAP SOD consultant by achieving a certification in SAP certified Security Development Associate-SOD with SAP Net Weaver. The certification tests the skills of candidates in the basic as well as advanced levels of SOD, and also on knowledge of financial management.
Candidates desirous of joining SAP SOD courses should be a graduate from any government approved colleges or any educational trust or university. He/she should have the basic knowledge of SAP Net Weaver functionalities, along with basic knowledge of SAP module programming languages. They should also know the basic concept of SAP modules applications. It is better to know the SQL programming and knowledge of ETL tools too.
To get the basic knowledge about the SAP security systems and business management, SAP professionals can go through online tutorials and course materials as well. These tutorials provide valuable information and fundamental knowledge about the SAP SOD modules and help in learning the fundamental programming languages for SAP security access.