In this SAP CRM tutorial, the Stechies users will learn what is t-code 0VLP and the step-by-step procedure to customize Delivery Item Categories in SAP using t-code& 0VLP with proper screenshots.
What is T-code 0VLP?
The SAP t-code 0VLP in SAP CRM belongs to the VL0C package and is used to customize delivery item categories. It also maintains the contents of V_TVLP database table by executing the table maintenance t-code SM30 in the edit mode.
IMG Path for T-code 0VLP

SPRO -->IMG --> Logistics Execution --> Shipping --> Deliveries 
How to Customize Delivery Item Categories?
Please follow the steps below to customize delivery item categories in SAP CRM:
Enter the t-code 0VLP in the SAP Command Field and execute it.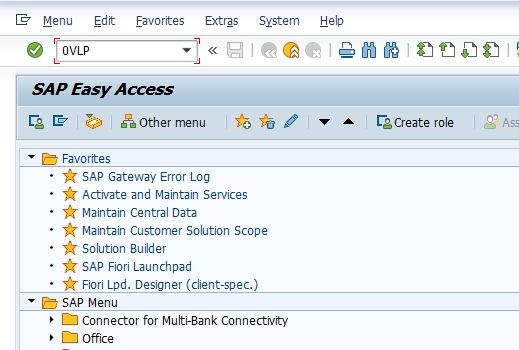 Now on Change View "Delivery Item Categories": Overview screen you will get the list of all delivery item categories defined on your SAP system.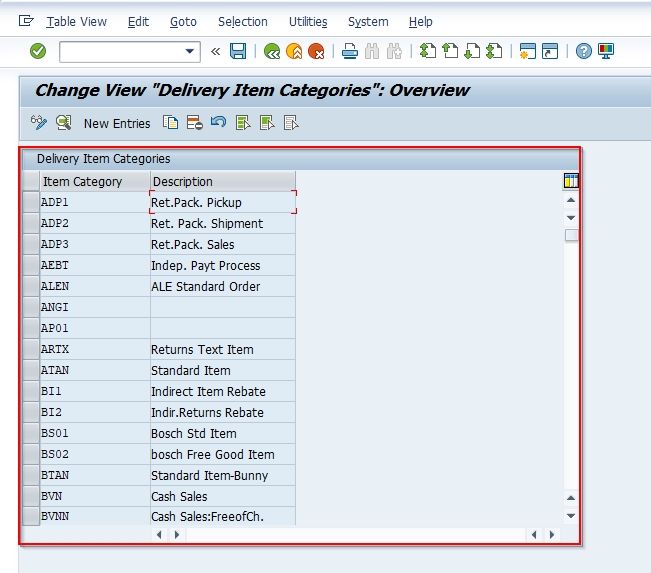 Next, click the New Entries button to create new customization for delivery item categories.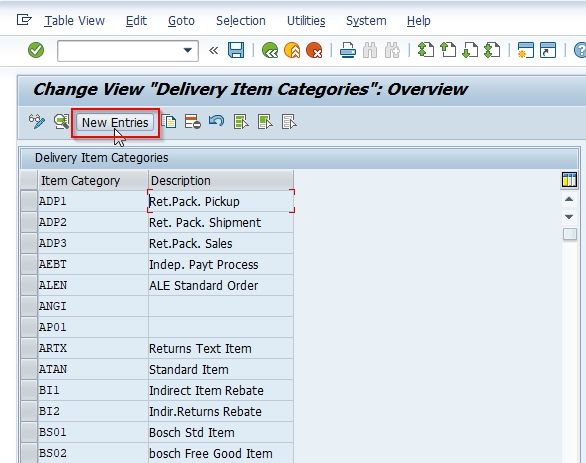 Now on the next screen select the Item Category that you want to customize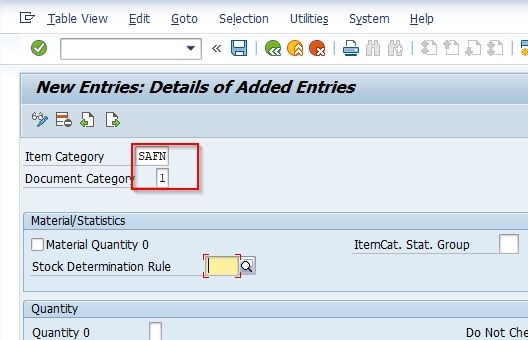 Enter the other customization details that you want to change for the item category according to your requirement.
Once all the details have been entered click the Save button to save the customized delivery item catagory.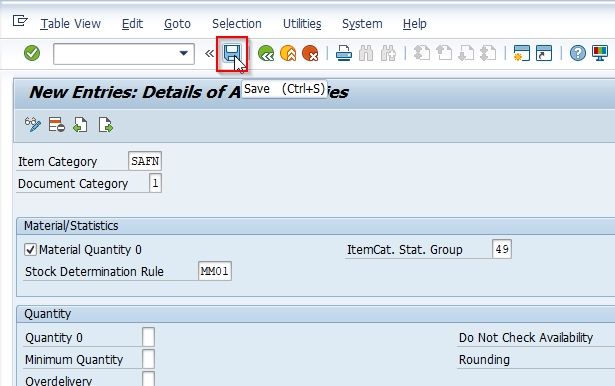 Now select your Customization Request id and press Enter to go to the next screen.

Next, the message Data was saved will be displayed at the bottom of your screen implying all the details for the customized item category have been saved in your system.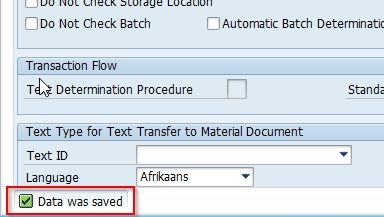 You have successfully Customized the Delivery Item Categories on your SAP CRM system using t-code 0VLP.