Definition or Meaning - What is SAP WMS?
Full form or SAP WMS stands for (Warehouse Management System), is an efficient tool for managing the stocks available in the database, shifting of goods from one place to another, and making updates with the stock management system. For introducing effective operational tasks in their warehouses, organizations across the world are now looking towards hiring the experience and expertise of specialists/ consultants in this field of SAP management.
The benefits of Warehouse Management System (WMS) to the SAP warehouse are very crucial because:
It can troubleshoot and deal with complex warehouse stocks in an enhanced and simplified manner.
The flow of material becomes very smooth with the pick-and-put away techniques of WMS.
Proper processing of stock goods, effective management of receipts of goods, and stock transfers has made work processes much more progressive and transparent for organizations and their customers alike.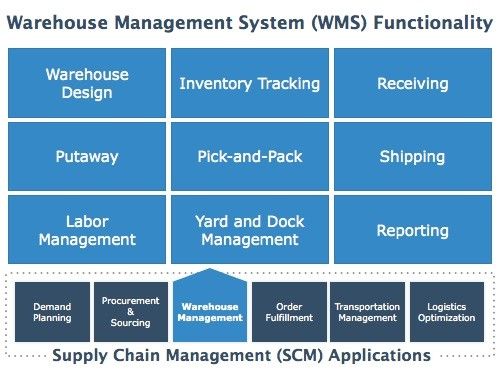 To better tackle the challenges presented by the current scenario, companies are now maintaining the inventories in their warehouse stocks with the help of SAP WMS. The inventory management application does all this and more with the integration of a systematic and economical approach; thereby making plan executions and application of tools easier and formulated for all concerned.
Read Next