Hello SAP Experts,
Exception CX_SY_MOVE_CAST_ERROR occurs in an '=>%_ONLAYOUT' method even though the user parameter WCF_IGNORE_ENHANCEMT is set to A. It occurs because the system tries to make a CAST operation between standard and customer class for a view.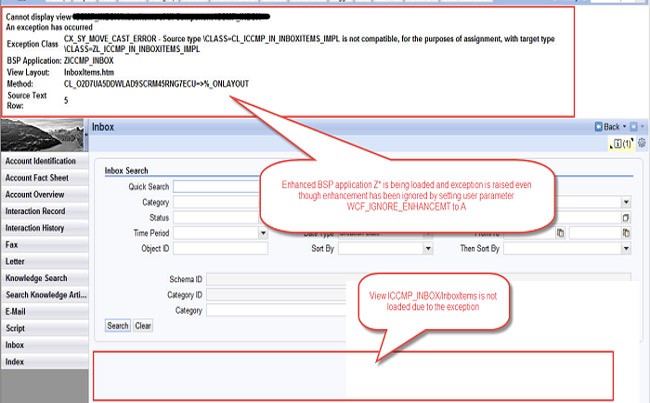 In order to regenerate the issue please do the following:
First login to the business role like IC_AGENT.
Now go to the view, for example in my case click 'Inbox' menu from the navigation bar.
Please help me resolve this issue.