What is SAP HANA Cloud Integration?
HANA Cloud Integration (HCI) is an SAP integration platform in the cloud. It serves as SAP middleware in the cloud and is also referred to as the SAP Integration Suite.
HCI facilitates seamless connections between SAP HANA applications and various cloud-based applications and services. Its primary function is to optimize the flow of information and data exchange among different applications, systems, and business partners within an organization's IT environment.
HCI stands out as a secure, reliable, and cost-effective integration tool.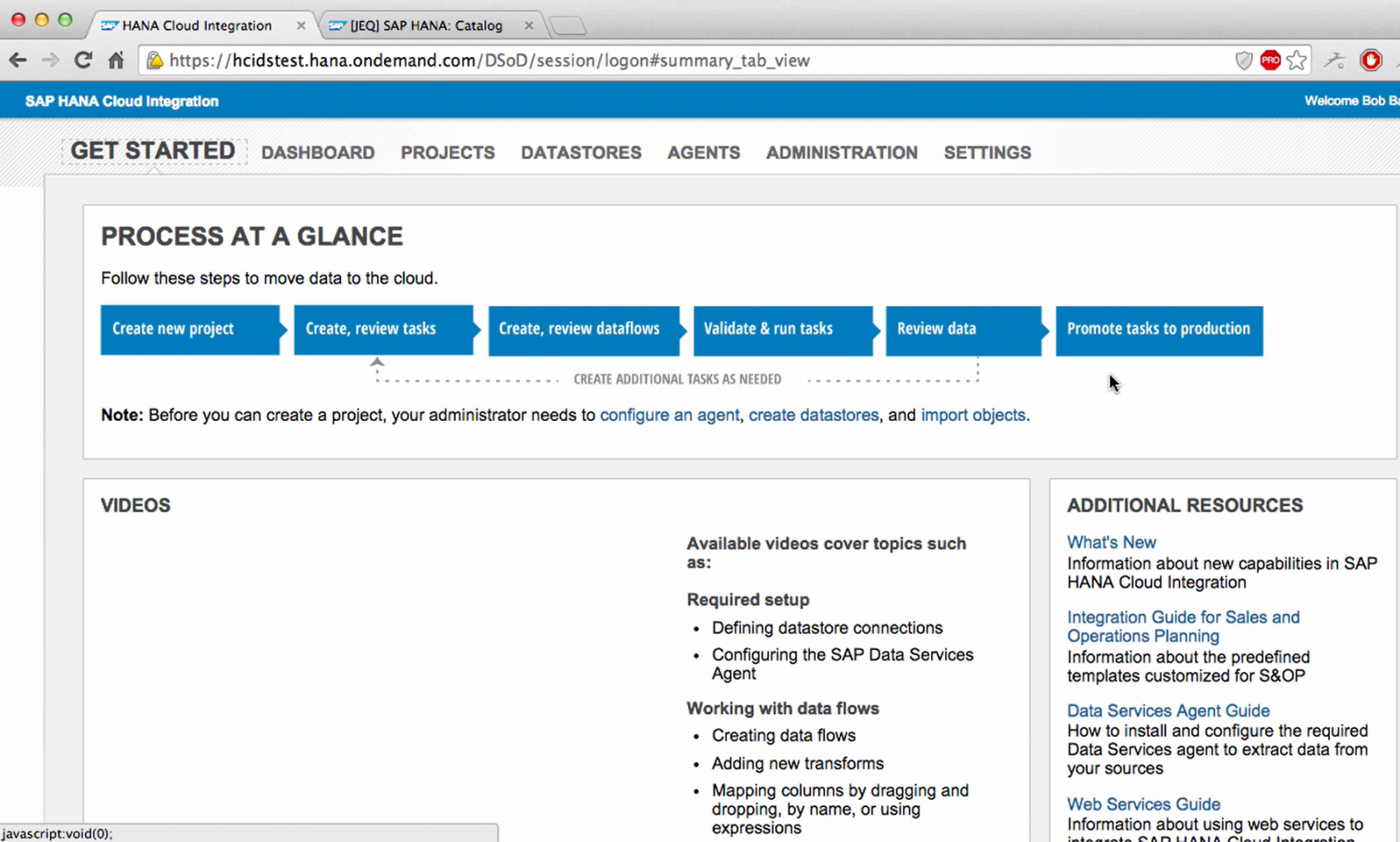 SAP HCI facilitate integration of Business Processes and data across on premises and cloud applications. For example moving data from cloud to cloud HANA machine or from cloud to on-premise machine as well.
SAP HCI is available to both customers and partners as an SAP service offering. To use this service, they must make a purchase.
HCI ADAPTERS:
HCI supports a variety of adapters for data integration, including SOAP, HTTP, IDOC, ODATA, SUCC.FA, MAIL, ARIBA, FACEBOOK, and TWITTER. If you need to work with an adapter that is not provided by SAP, you have the option to use PI (Process Integration) or develop a custom adapter.

Features of HANA Cloud Integration (HCI) or SAP Integration Suite:
Simple and smooth Integration:
The cloud-based approach of HCI makes it a flexible and easily extendable solution. It helps the integration of various systems and applications, whether they are on-premises or in the cloud. This cloud-based feature of the HCI eliminates the need for significant spending on hardware and infrastructure.
Easy Connectivity:
HCI provides a variety of connectors and protocols that make it possible to connect SAP applications, non-SAP systems, third-party applications, and various cloud-based services. This simplifies the process of connectivity between different systems, databases, and applications.
Prepackaged Integration Content:
HCL uses the prepackaged integration content provided by SAP to accelerate the implementation process.
Save Time and Efforts:
SAP provides pre-built integration content for connecting common business processes, such as SAP S/4HANA, SAP Success Factors, SAP Ariba, and more. These prepackaged integrations reduce development time and effort.
Integration Flow Designer:
The graphical Integration Flow Designer in HCI offers a user-friendly tool that allows developers to design, configure, and deploy complex integration processes easily.
Security and Compliance:
SAP Integration Suite offers features such as role-based access control, data encryption, and following industry rules to protect important data.
Monitoring and Analytic:
HCI offers monitoring and analytic tools. This tool gives you a real-time view of data flow and generates reports to improve your integration.
Hybrid Integration:
The hybrid integration feature of HCI enables the organizations to connect on-site systems with cloud-based applications and services. This is essential for businesses using a combination of older and newer systems.
API Management:
HCI includes API management capabilities, enabling organizations to expose their APIs securely to external partners and developers. This promotes API monetization and external ecosystem development.
Workflow and Orchestration:
HCI allows the creation of complex workflows and orchestrations to automate business processes across integrated systems. This helps streamline operations and improve efficiency.
Adapters and Connectors:
SAP Integration Suite offers a wide range of adapters and connectors to connect with a variety of systems and data sources, including databases, messaging systems, and web services.
Flexible:
The cloud-based feature of HCI enables it to change its size as per the organization's needs. So it is good for both small and large-scale enterprises.
Hybrid Deployment:
According to their needs, the organization can opt for on-premises deployment or a hybrid approach.
Conclusion:
SAP Integration Suite plays a key role in the digitization of businesses by simplifying the integration process. It provides a wide range of tools, connectors, and services which helps in seamless communication and data exchange between different software and hardware components.
In this way, it helps businesses to streamline their operations and data flow.