Definition - What is SAP TM?
Full form or SAP TM stands for (Travel Management), helps you keep a tab on travel related costs and simplifies all allied processes - in an easy and cost-effective manner.
From supporting all the different travel concerns related to the handling of business trips to integrating comprehensive functionality by taking care of the settlement, taxation and payment taxes, a well conceived SAP (TM) system takes care of it all. In addition to addressing regular processes, it helps companies request, plan, and book upcoming trips, create reliable and accurately formatted travel expense reports and transfer expense data to all the other connected functional areas.
In the fast evolving global business environment that we find ourselves in today, travel has become an unavoidable necessity and involves numerous costs. To bring about effective reductions in these expenditures, companies often adopt a well-conceived and managed travel management policy that serves to incorporate smarter automated solutions. An integral part of the popular SAP ERP (Enterprise Resource Planning) application, the SAP Travel Management module ensures substantial, ongoing and immediate savings.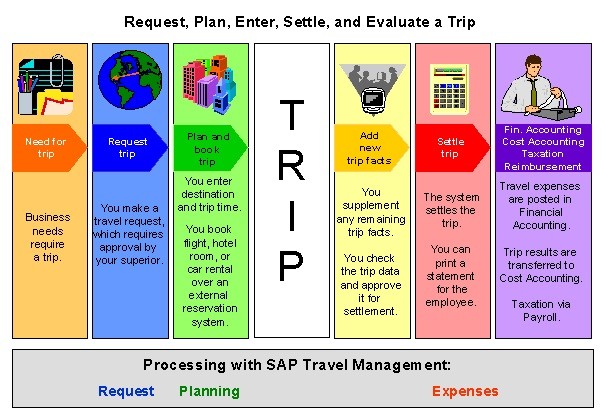 Read Next: