Hello Experts,
I have this query that IT_EKKO IS NOT AN INTERNAL TABLE THE OCCURS N SPECIFICATION IS MISSING.
What is the difference between type and type table of? I am getting above error.
If i changed to type table of no error for internal table
can any body explain me little bit.
Why should i don' t Use Type?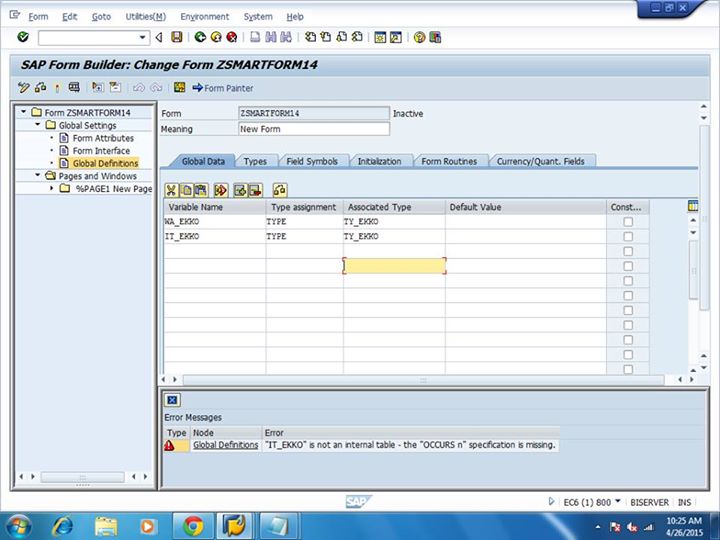 Thanks in advance.