In this important SAP tutorial, we will learn step by step process to compare two SAP scripts.
How to Compare Two SAP Script?
Please follow the steps below to compare two SAP Script forms:
Execute t-code SE38 in the SAP command field.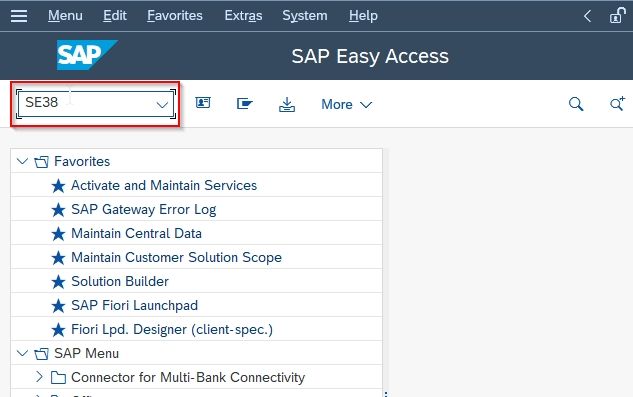 On the next screen input, the program name as RSTXFCO and click the DISPLAY button.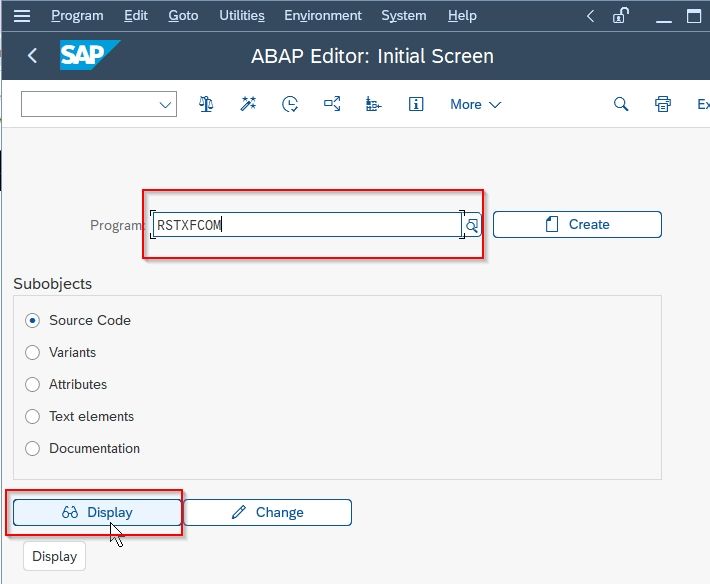 Now go to Program > Execute > Direct Processing or directly press F8 to execute the program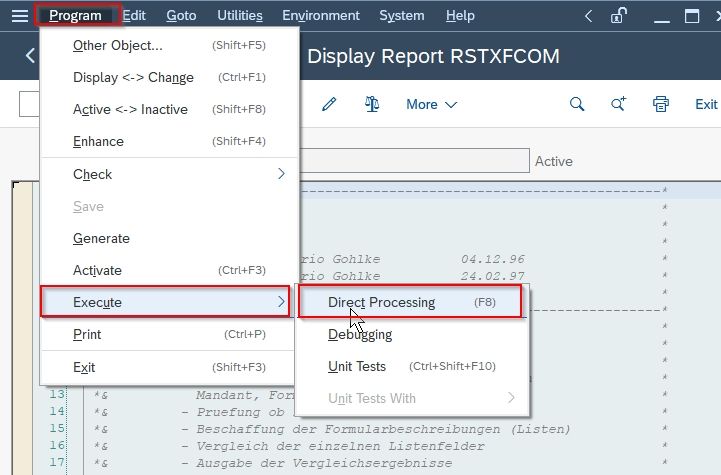 The Comparison of Two Forms screen will appear.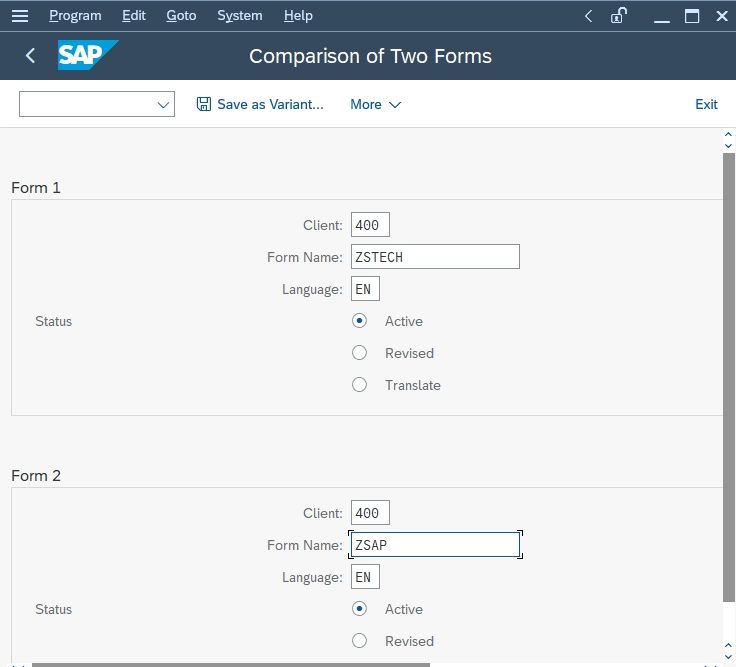 Next input the form name, language as shown in the image below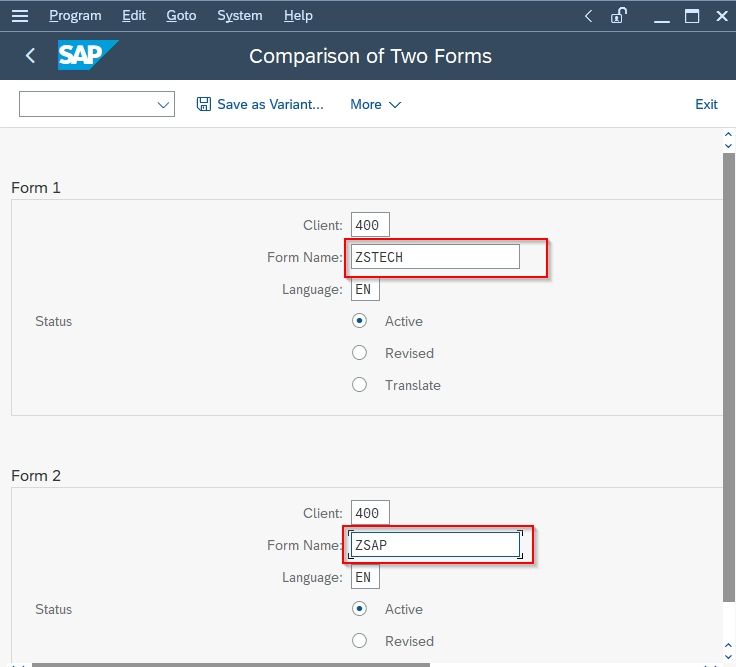 Next, click the Execute button.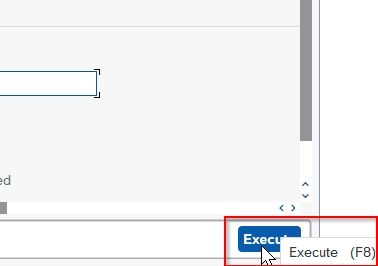 Note: you can input the client if you want to compare the cross-client forms.
Now as a output you will get a comparison between tow SAP script.