This tutorial explains step-by-step details to create new equipment in your SAP system. This tutorial has a proper screenshot of all the steps needed to create new equipment.
Important Equipment T-codes
IE01 - Creating equipment
IE02 - Changing equipment
IE03 - Displaying equipment
IE4N - Installation and Dismantle equipment
SAP Menu PATH to Create Equipment
In the SAP Easy Access, menu navigate to following

SAP Menu > Logistic > Equipment and Tool Management > Master data > Equipment > Create

How to Create Equipment in SAP?
Please follow the steps below to create new equipment in your SAP system:
Enter t-code IE01 in the SAP command field and press Enter to execute it. Or you can navigate through the SAP Easy Acess path as shown above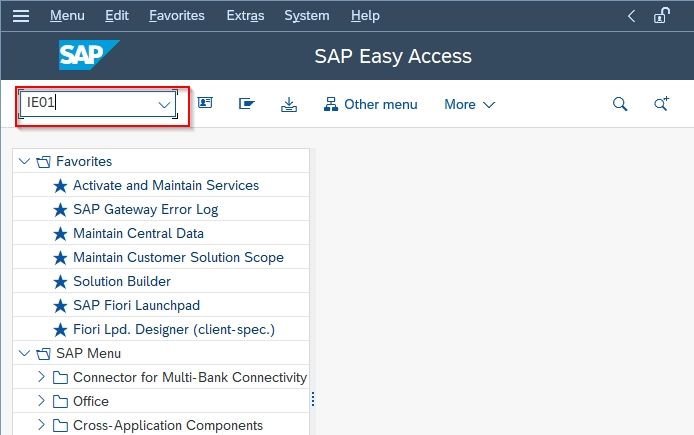 Now on the next screen enter the Equipment id and equipment Valid on

Next, choose the Equipment Category according to your equipment and press Enter to proceed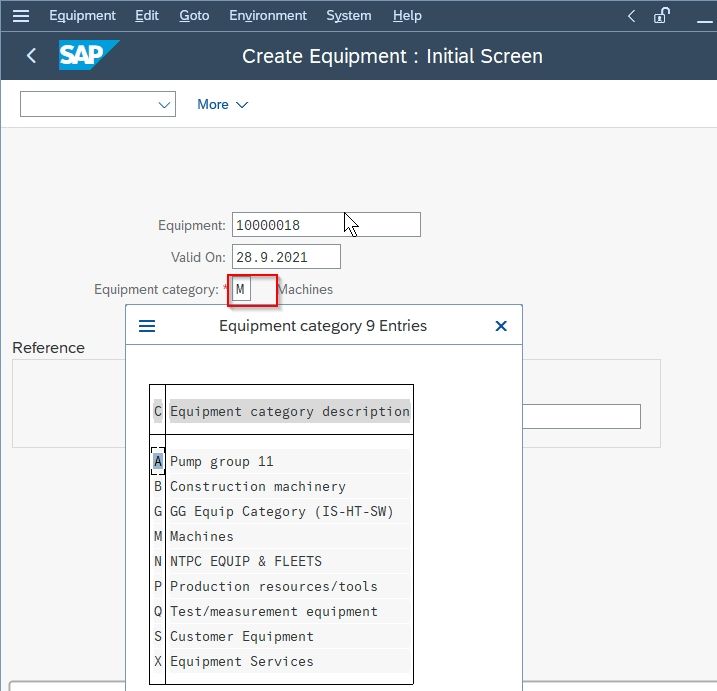 Now on the next screen enter a short description of the new equipment in the Description field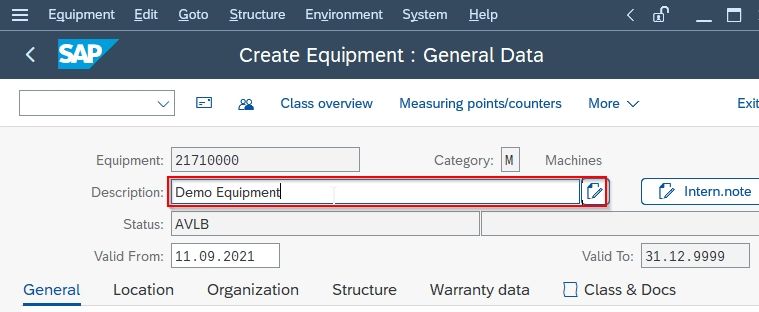 Next under the General tab enter the General Data according to your requirements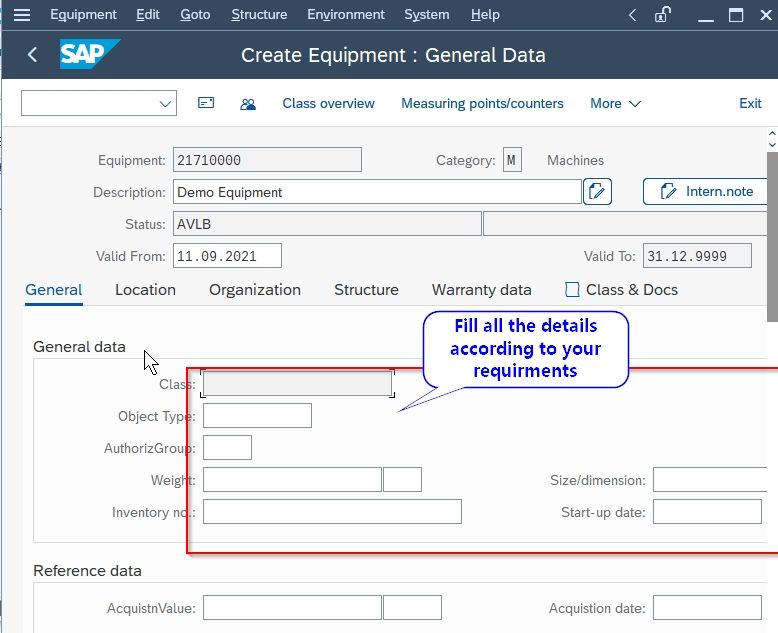 Now go to the Location tab and enter the Location Data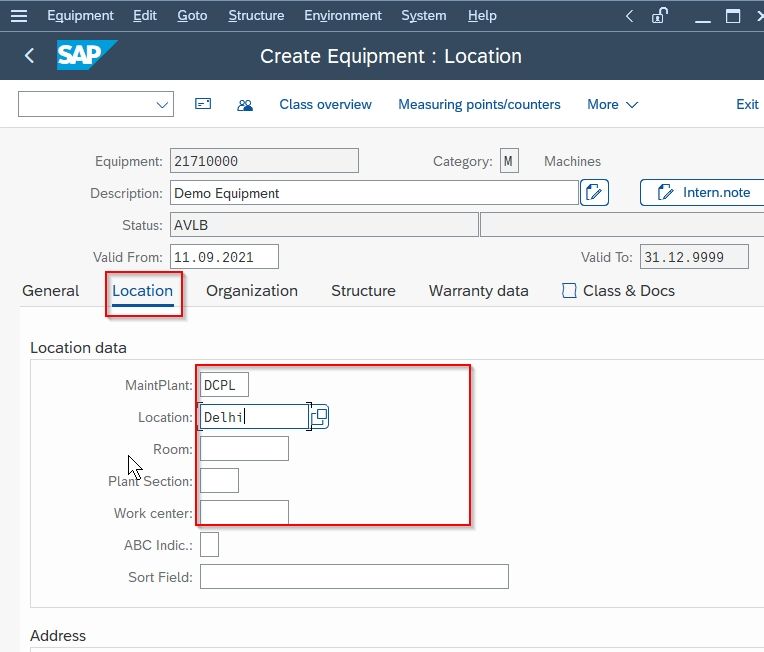 Scroll down to the Address section and provide the address details if required

Now go to the Warranty tab and enter the Customer as well as Vendor warranty validity details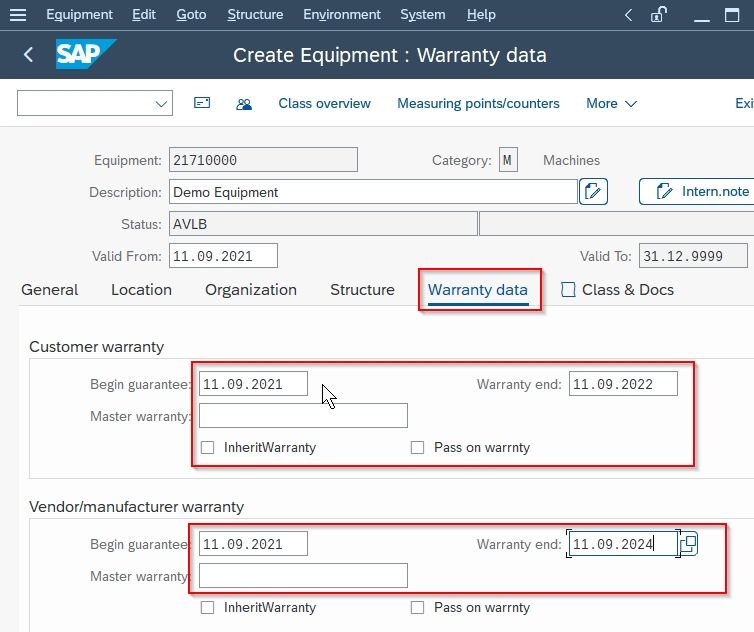 You can fill up other details about the new equipment according to your needs.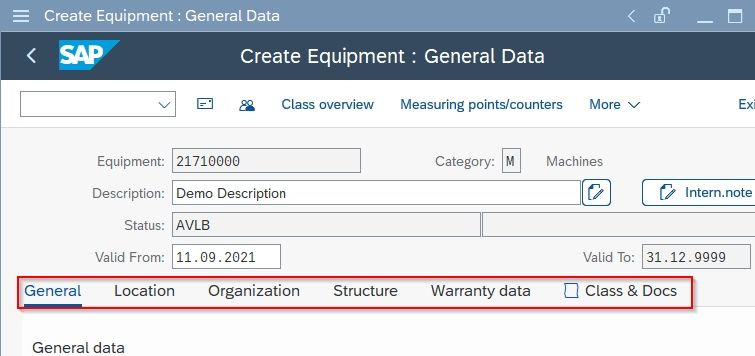 Once all the information are filled up click on the Save button to save the new equipment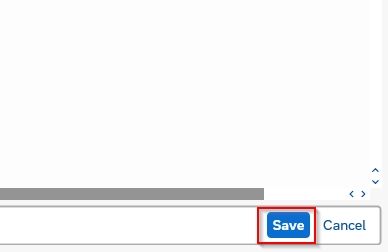 You have successfully created equipment is created in your SAP system.