Definition - What is SAP MM (Materials Management)?
SAP Materials Management module (MM) – one of the most popular SAP modules, is an integral part of modern day ERP systems and helps the other SAP modules in covering all the primary departments of a client enterprise. It is specifically designed to automate and streamline the processes of procurement, Inventory Management, valuation and invoice verification. Ranking high in the list of larger sized modules of SAP, these materials manufacturing components are attracting professionals from all across the globe and are helping them build up their career paths as SAP analysts, trainers, functional coordinators or consultants.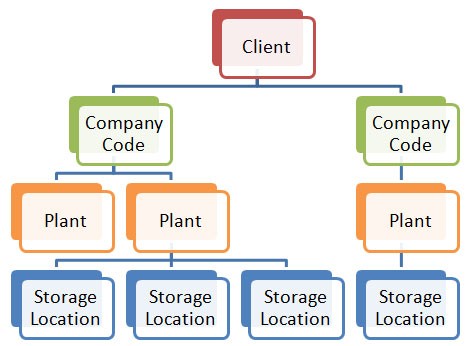 The MM application module is totally compatible with the SAP ERP software and manages the procurement as well as other inventory functions that keep taking place in day-to-day business operations. It encompasses all master data, transactions for completing all the procurement processes, system configuration and so forth. The SAP MM (Materials Management ) module is responsible for many varied functions like goods receiving, purchasing, consumption-based planning, material storage and inventory and is well integrated with other modules belonging to the SAP R/3 System like:
According to professionals in the field, one of the most useful sub-modules of SAP MM module is Purchasing and procurement. In most organizations, the purchasing process begins when there is a requirement for materials/services for the smooth functioning of its various processes. If these materials/services are incapable of being obtained from the company's internal resources, then it becomes important for the management to seek vendors and/ or suppliers who can provide the same in a reliable fashion and in accordance to predefined deadlines. The ensuing purchasing process involves:
Related: Movement Types in SAP MM Inventory Management
SAP MM also supports the features and functionalities of the organizational structure, plant, valuation areas, storage locations, vendors and purchasing organizations/ groups. It goes a long way in supporting the different phases of materials management like:
There are various institutes located across the country that offer certification courses for SAP MM, with varying training fees, durations and methodologies. Reputed institutes are also known for providing experiences in real world projects and have various programs outlined on the real world scenario for their certification training modules.
The topics covered in SAP MM certification courses are:
An overview of the ERP system, SAP tools, navigation and so forth.
Overview to the components of Materials Management.
Consumption based planning and purchasing processes.
Inventory management and insights into the valuation of materials.
Material requirement planning.
Material Management Logistics information system.
In general, the SAP MM course aims to deliver knowledge and give on-hand training for the ERP system and all other processes related to smoother material management techniques. It builds upon all the above mentioned configurations and concepts and allows students to gain complete knowledge in regards to SAP MM.
The certification fees of this course starts from INR 25000 for a 4 hours and may go up to 4 lacs for a training session that extends for 30 days. Candidates may choose to enroll themselves for the beginner, intermediate or advanced levels. The fees structure and time duration varies in accordance to the level chosen by the aspirant.
This course is suited for all professionals with a basic university degree like BA, BBA, B.Sc., MBA, Engineering, M.Tech and so forth—provided the degree is obtained from a recognized university. Knowledge of basic computer handling skills is obviously welcome.
This course is suitable for those wanting to frame a career as SAP functional configurators, consultants or SAP functional analysts in the field of Materials and Manufacturing. They should have prior knowledge of important business processes relevant to manufacturing, production management, Inventory Management, planning material management and plant management as well.
This course is also helpful for project members, business analysts, purchasing controllers and staff handling the departments of material planning and inventory management; as an add on module for enhancing their skills. Along with the above mentioned educational and job-specific qualifications, they should possess good team player skills, effective communication skills and the willingness to perform with different time schedules and in adverse conditions.
After successful completion of this certification course, candidates may aspire for well paid jobs with different profiles like SAP functional analysts, SAP functional configurators in MM, SAP MM consultants and SAP MM Plant Maintenance analysts. An experience of SAP MM full life cycle implantation, effective analytical and planning skills, and experience of 2 - 4years on real life projects is preferred by companies offering good opportunities for the stated job profiles.
While the starting salary figure for these job profiles in India is about INR 55000; the figures start rising with the experience of having handled at least one Life Cycle Implementation of SAP. Specialization in certain functional areas may fetch lucrative pay packages of up to INR 700 K.
With so much and a lot more in store, SAP MM is surely the right way to go. Join today!