As the name suggests, the SAP MM (Material Management) module manages materials required, processed and produced in enterprises. The various types of procurement processes are all managed with this system. Few of the well-known sub-components in SAP MM module are purchasing, vendor master data, consumption-based planning, inventory management and invoice verification.
Material Management is also known as one of the most important module of SAP MM. This is the module of external procurement and services MM which encompasses of Procurement Master Data Management and Inventory Management. The process of MM is based upon different types of Master Data which is saved in various types of master data Master data comprising of material, vendor and purchasing Info records.
Prerequisites to Learn SAP MM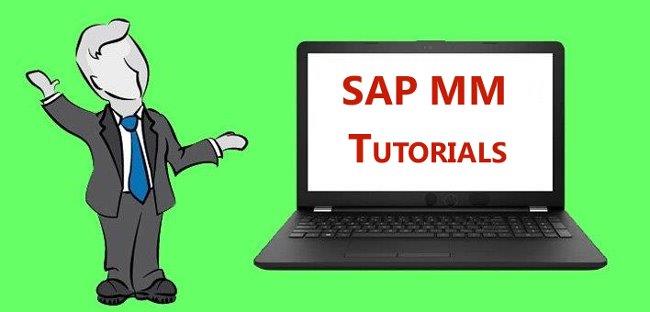 A beginner can learn MM on his own and there are no prerequisites for learning MM. SAP MM course can be pursued by any professional who has a basic university degree such as BA, BBA, Bsc, MBA, Engineering, MTech etc, from a recognized university.
An individual should possess excellent communication skills, along with educational skills, should be a good team player, must be willing to learn, should be working in adverse conditions with different time schedules, Basic computer knowledge would be a blessing.
How to Get SAP MM Certified
By appearing in the MM certification test, one can get certified in the SAP MM course.
The certification fees of SAP MM course starts from INR 25000 for 4 hours and can go up to 4 lacs for a training session which will extend for 30 days. Candidates can choose to enroll themselves for the beginner, intermediate or an advanced level. The fees structure and time duration vary in as per the level chosen by the aspirant. 
Future scope of SAP MM
SAP MM offers very good job prospect and opportunities in the ERP Market. Generally all the manufacturing firms and the delivery firms implement SAP with SAP MM module. This provides a lot of options for a SAP MM Professional for selecting the organization where he wants to pursue to work and tackle new challenges.
A certification in SAP MM module, along with an experience of full life cycle implantation in SAP MM with excellent analytical as well as planning skills is preferred for the above stated job profiles.
The beginning figures of salaries for stated job profiles in India is around 4 lakh CTC for an experience of 2-4 years and as one gains the experience of at least one life cycle implementation of SAP then figures improve and gradually increase. In the dur course of time, with experience in functional areas can fetch an individual attractive salaries upto 10 lacs.
Companies using SAP MM
Here are some of the big companies which use MM / SAP software
TCS
IBM India
Accenture India
HCL Technologies Ltd.
NIIT Limited
CGI