The following training tutorials guide you on the step-by-step process of creating media in SAP HR step by step with proper screenshots.
What is Recruitment Media?
Recruitment media is used to create for configuring the instruments into one category. You can create media by using the following navigation method.
How to Create Recruitment Media?
Please follow the steps below to create media in SAP HR:
Execute t-code SPRO in the SAP command field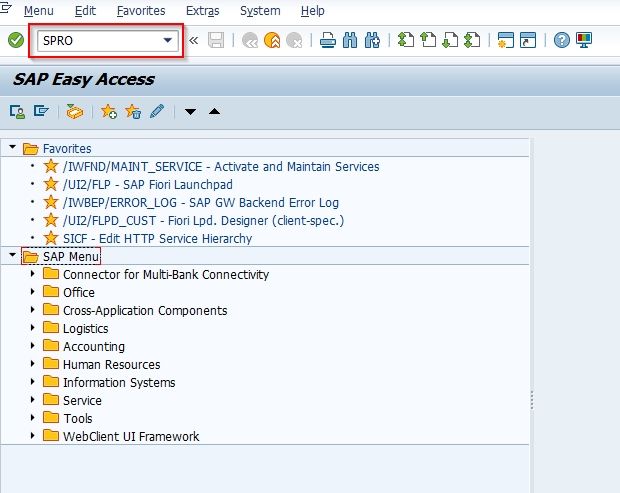 Next click on the SAP Reference IMG button to move to the next screen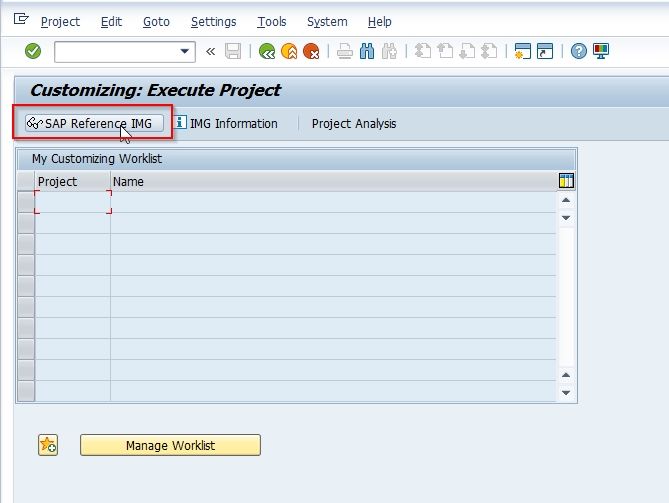 Now follow the IMG path mentioned below:

SPRO > IMG > Personnel management > Recruitment > Workforce requirement and advertisement > Create media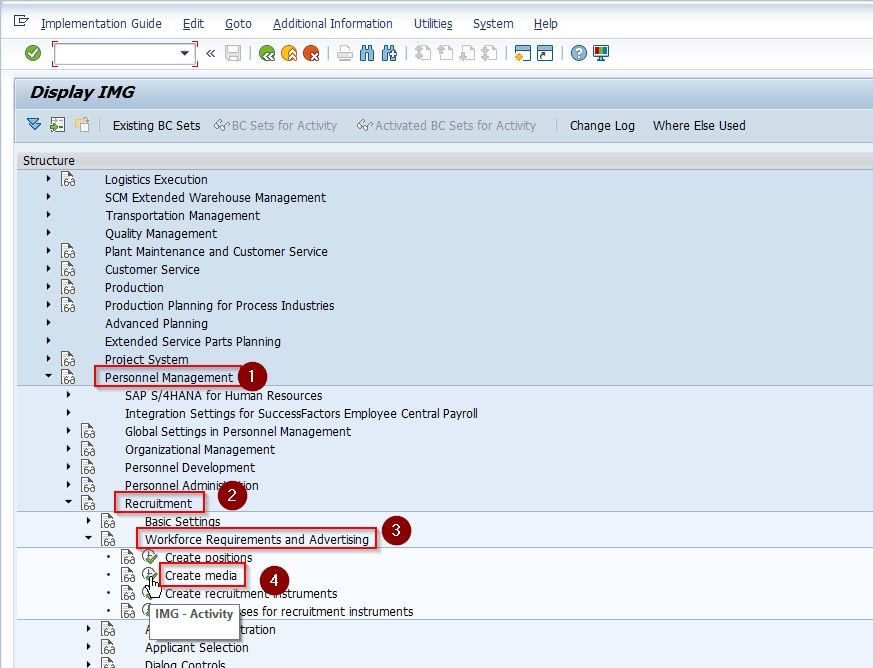 On the Change View "Medium": Overview screen, you will see the list of previously defined media on your SAP screen.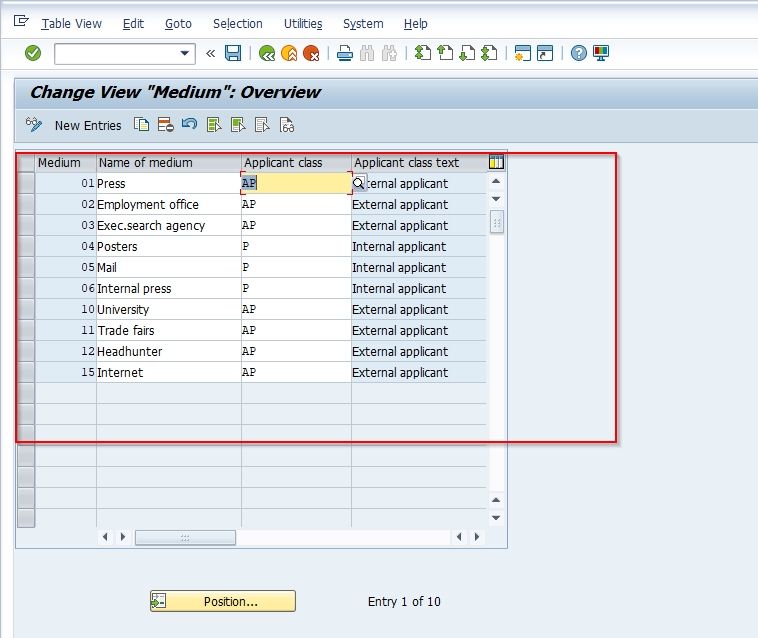 Now click on New Entries to create a new media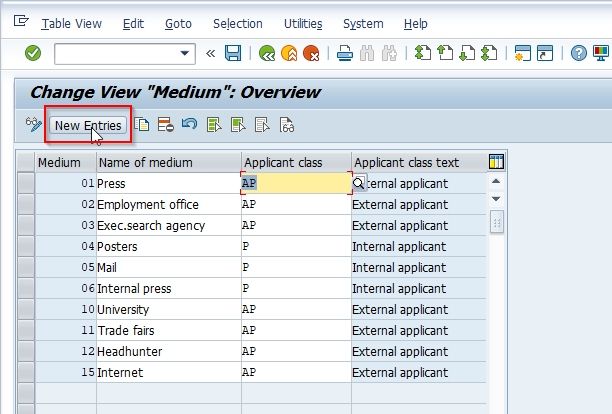 Next on the next new entries screen, specify the following fields.
Medium: Enter the numerical key that identifies the medium in SAP
Name of medium: Enter the name of the medium.
Applicant class: Update the applicant class whether the external applicant(AP) or internal applicant (P).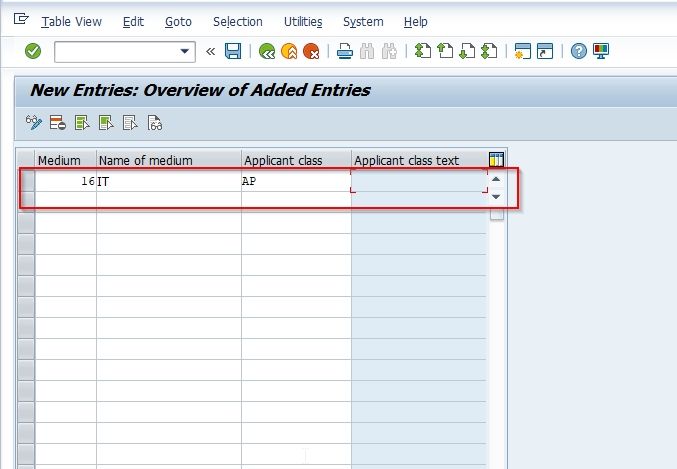 Once all the fields are specified click on the Save button to save the configured data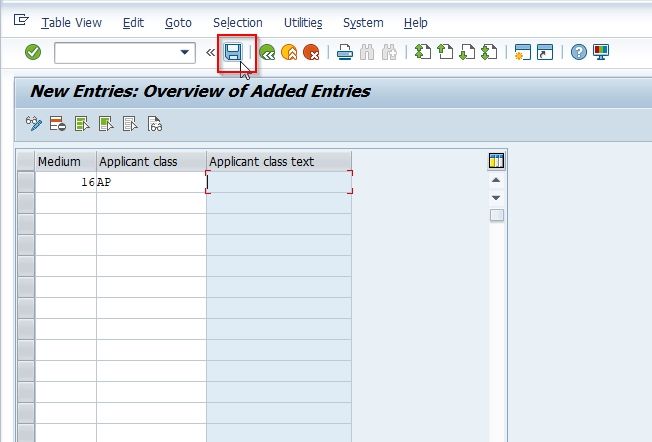 Select your Customizing Request code and press Enter to move to the next screen.

A message data was saved will be displayed on the bottom of your screen.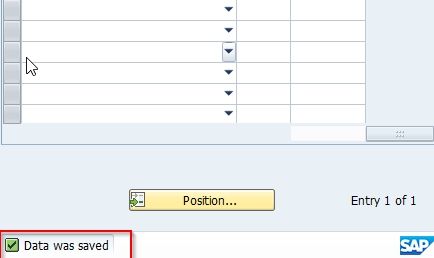 You have successfully recruitment media is created in SAP.