This tutorial explains step by step process to create a source list determination in t-code ME05.
What is Source List?
The SAP MM source list is a list that comprises all the possible vendor sources for material in any particular plant for a specific period of time. A user must create a source list according to his requirements to proceed with the ordering.
The source list is a combination of the material and plant. It contains the information about the validity period specifies during which the vendor will be a source of the material in the particular plant.
How to Create a Source List?
Please follow the steps below to create the source list:
Enter t-code ME05 in SAP command field and Execute it.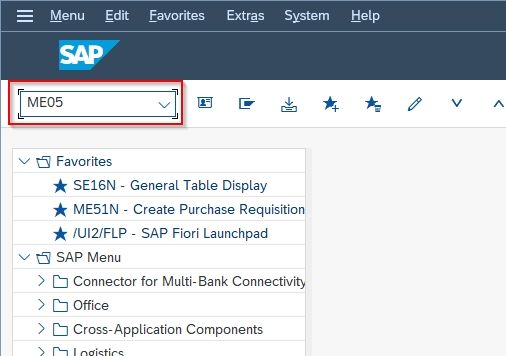 On the next screen provide Material name & Plant.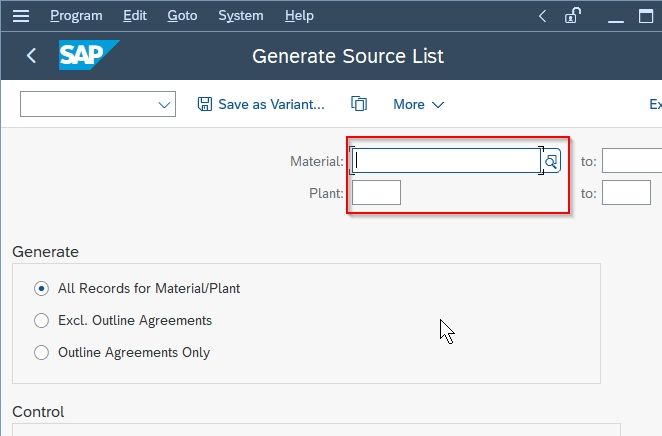 Next un-check the Test Run option, this means that the system will perform the transaction instead of the test run.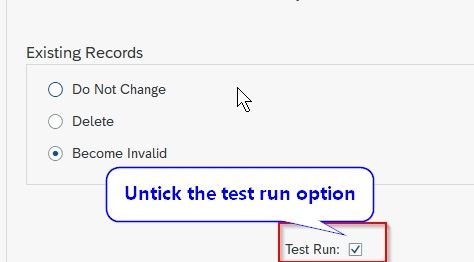 Now click the Execute button to execute the transaction.

Next, select the appropriate line item and click the Save icon to save the new source list.