How to Create Storage Location in SAP
Storage locations in SAP
The storage location is the place where the materials are stored or it is the division of a plant into different areas so that the stock of materials can be kept there. It allows the differentiation of materials like raw material, semi-finished goods, and finished product within a plant.
For example, suppose we have a plant111 where we have created two storage locations B30 and B40. Storage location B30 is used for the storage of raw materials and storage location B40 is used for the storage of finished products. It means within a plant111 different products or different materials are stored at different storage locations.
A plant can have multiple storage locations depending on the type of the product but at least one storage location is a must for a plant. The storage location is the four-digit alphanumeric key.
Standard SAP System Storage Location
| Storage Location (SLoc) | Description |
| --- | --- |
| SLRM | Storage Location for Raw Material |
| SLSF | Storage Location for Semi-Finished Products |
| SLFG | Storage Location for Finished Products |
| SFRS | Storage Location for Returned Products |
Step by step procedure to create new storage location in SAP
To Create or Define SAP Storage location Run T-Code "OX09"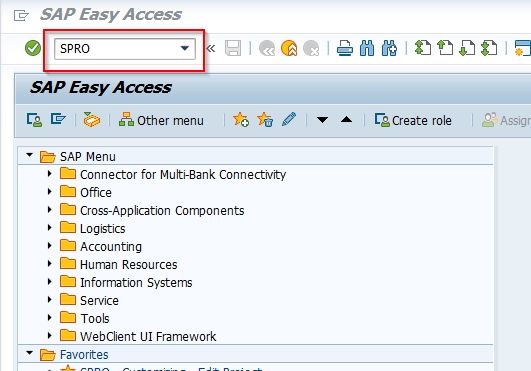 OR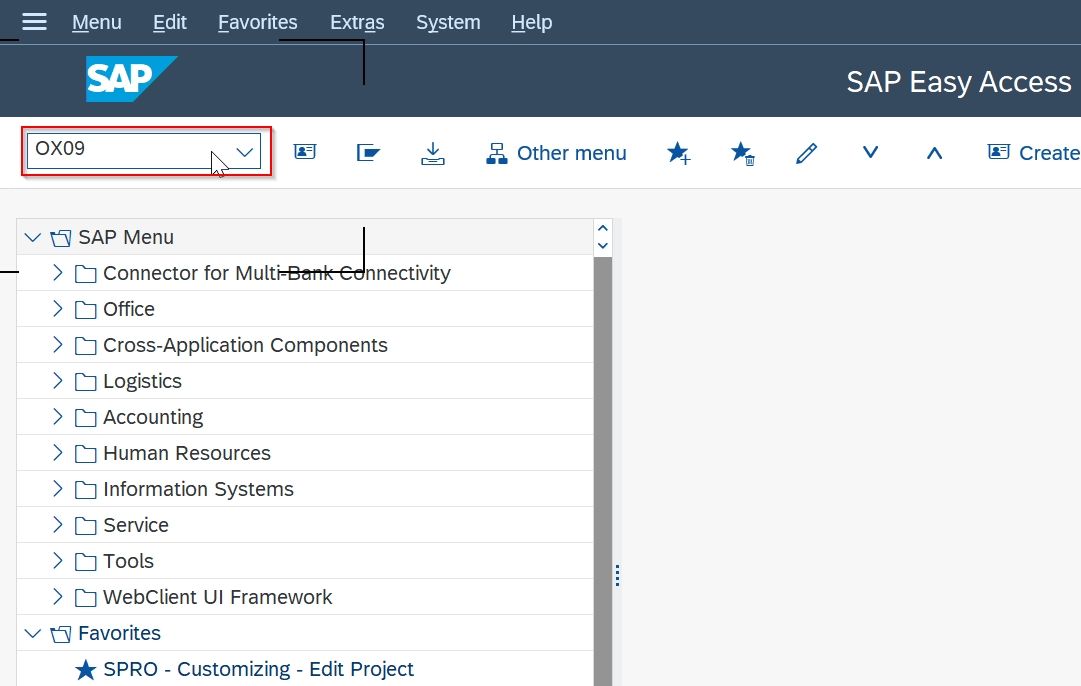 Enter T-Code SPRO in SAP Command field and press Enter to execute
On the next screen click on SAP Reference IMG button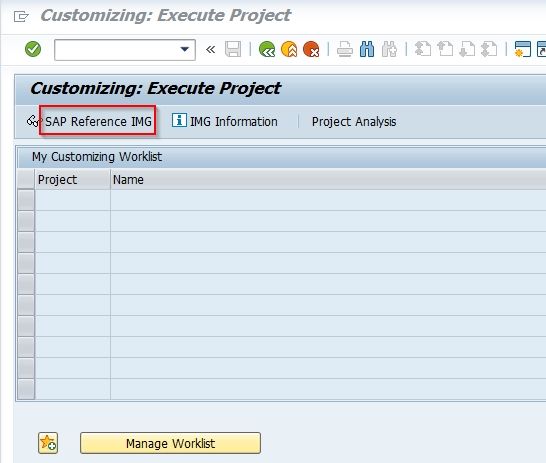 Now Navigate to the given SAP menu path:
SAP Customizing Implementation Guide > Enterprise Structure > Definition > Materials Management > Maintain storage location.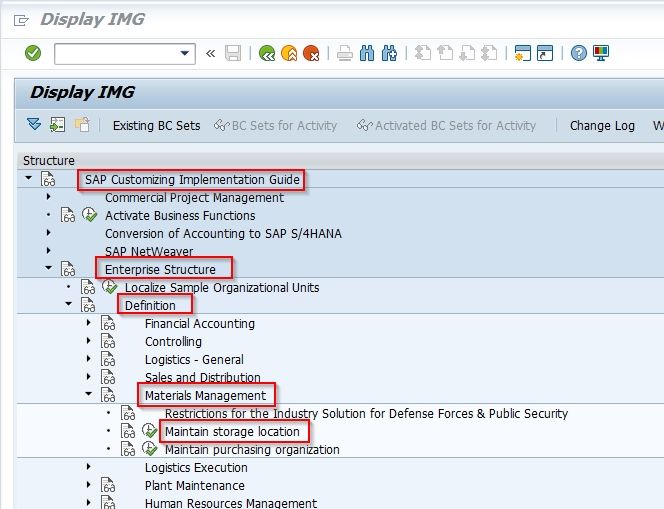 Next enter the Plant name for which you want to define the storage location and press Enter key to move forward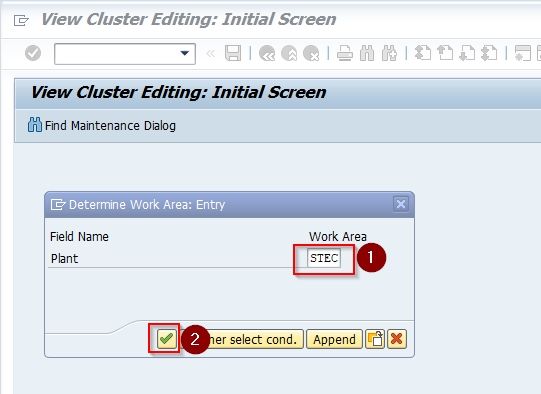 The next screen shows the list of all the previously defined storage locations existing in your SAP System. You can make any changes in any specific storage location here as per your need.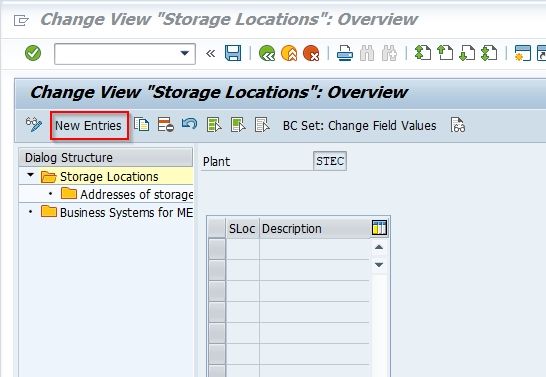 Click the New Entries option to add a new storage location
Now add information for the following fields for Storage locations
SLoc (Storage Location): Add 4 digits alphanumeric key

Description: Description of the storage location.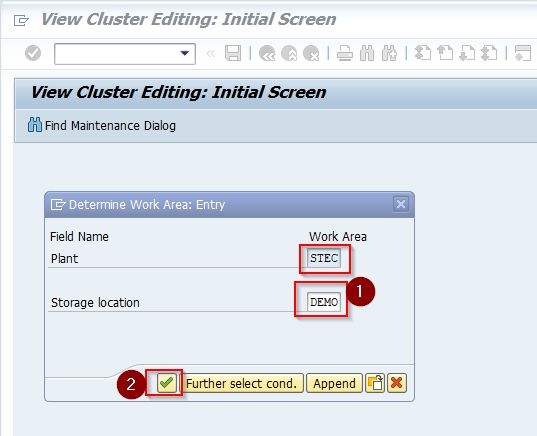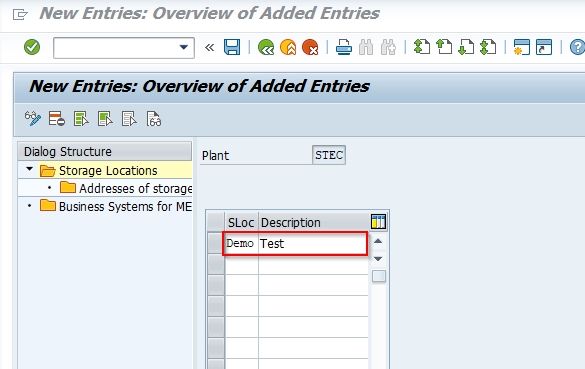 You can enter multiple storage locations
Next, click the Save icon to save the changes you have made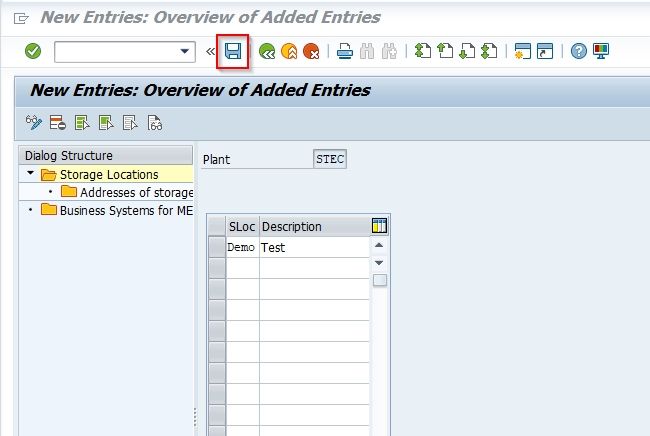 Next select your Customizing request and press Enter to proceed.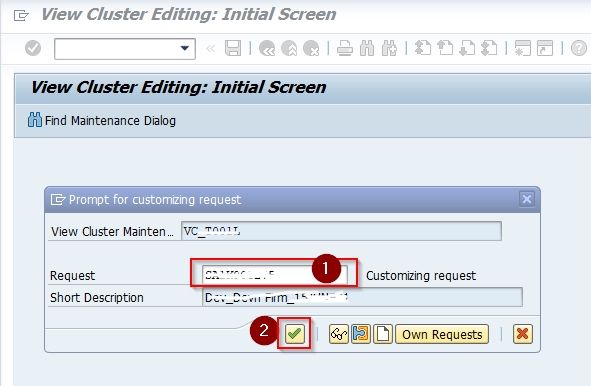 A new storage location named Demo has been created in your SAP System.