Definition or Meaning - What is SAP CS?
Full form or SAP CS stands for (Customer Services), a popular SAP ERP tool that offers the basic functionalities to a vast range of customer specific tasks, is considered to be an important extension of the SAP Sales and Distribution (SD) module. In the present competitive scenario, customers like to purchase from organizations/ service providers that have a higher customer satisfaction quotient. Under the circumstances, it becomes essential to offer better after sale and customer services in every industrial vertical or commercial sector.
Along with offering the best services for warranties (for the goods purchased by customers) to taking the right steps for maintaining customer loyalty, providing the right help desk services, and placing an organization far ahead of its competition by increasing the levels of sales; the SAP CS module goes a long way in offering the highest levels of customer satisfaction too. Excellent customer services are vital for the growth and development of an organization and can be easily achieved via the integration of effective functionalities and SAP client services applications.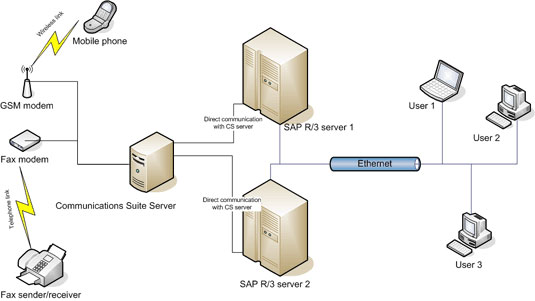 The processes linked with SAP CS functionality are directly linked to the services offered to customers. They may range from minor repairs to product warranties and beyond. The provision of services to customers for these reasons goes a long way in developing customer loyalty. With more and more organizations coming into the fray, the demand for unique services is definitely o the rise. So, to attain higher levels of competitiveness and be ahead in the race, companies are looking towards providing the best in customer services and keeping their customers totally satisfied. SAP CS tools offer a range of benefits in return and repair processes and call for better control, easier tracking of grievances and management of diverse work centers, functional locations and equipments.
For best results, these SAP CS components require a well conceived integration with other modules like SAP CO and SAP MM (Materials Management).
Read Next: