Definition or Meaning - What is SAP SD?
Full form or SAP SD stands for (Sales and Distribution), a comprehensive sales management solution impacting a broad range of verticals, is an integral part of the logistics module which supports client organizations. This SAP module takes care of the processes inked to quotations, sales orders, billing and everything in between. Tightly integrated with the PP and MM functional modules, SAP SD also helps companies manage their customer sales price, keep a track of open orders and get their hands on accurate forecasts.
Dedicated to the cause of maximizing profits and bringing about positive improvements in sales figures, this innovative programming platform for sales and distribution processes makes each department of an organization perform in a smooth and efficient manner. Along with managing the distribution chain of a company's products, SAP SD is largely responsible for tackling other sales management activities like marketing, sales promotion, advertisements, pricing and so forth.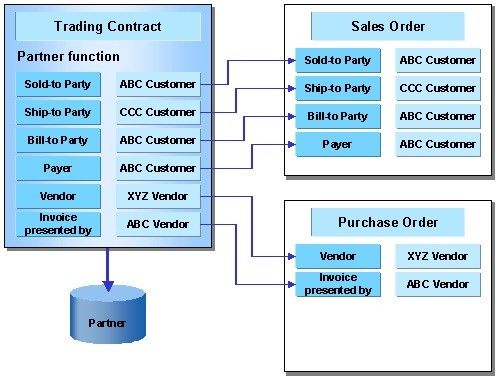 SAP, a popular Enterprise Resource Planning (ERP) program that is useful for automating the work of all kinds of enterprises, is typically made up of numerous modules—with the SAP Sales and Distribution module ranking high on the list of the most advanced and popularly used ones. The main areas of application of SAP SD are in the fields of day to day sales transactions, marketing of products and services, research on sales and distribution management. It is being largely used for streamlining order delivery, packing, billing, processing of orders, risk management and shipping of products too. In a nutshell, this module is used for automating and managing the activities and processes that complete the entire chain of events linked with customer orders to their payment, and beyond.
Sub Components of SAP SD (Sales and Distribution)
Material Master / Customer Master Data: accumulates and maintains client product data bases, preferences, customer orders, shipping details, addresses and all other data appertaining to the department of sales and distribution.
Availability check: keeping a track of the availability of product in the inventory, placement of back orders and so forth.
Sales: sales forecast, marketing, advertisements and management of the overall sales information system.
Billing and invoice: generation of invoices, bills, statements for orders as well as product deliveries.
Credit Management: setting of credit limits and management of customer specific credit issues.
Batch and serial number management: issue and management of product serial numbers.
Pricing and taxation: product pricing, evaluation and maintenance of price lists and other allied data.
Shipping and transportation: shipping, order delivery processing, transportation and associated personnel.
Read Next