Hi Gurus,

I am regularly using F-92 for Asset Retirement wih Revenue with Transaction Type 210.

This is the first time I am facing this error message No. AA338 saying -

" An entry using this combination is not allowed "

Diagnosis -

You have made contradictory entries regarding the determination of values.
The possible entries are as follows:
- You want to post a complete retirement
=> Set the indicator for complete retirement, do not make any
other entries

Please help me out by giving your valuable suggestions.
For Asset Retirement we always make following steps –
Sales Invoice - Accounting entry
Customer A/c DR
Asset Sale Employees/Others CR
F-92 – Accounting entry
Asset Sale Employees/Others DR
Sale of Asset P&L A/c DR – ( Automatic posting )
Sale of Asset P&L A/c CR
Asset A/c CR - ( Automatic posting )
Please find given below the screenshots of data entered in F-92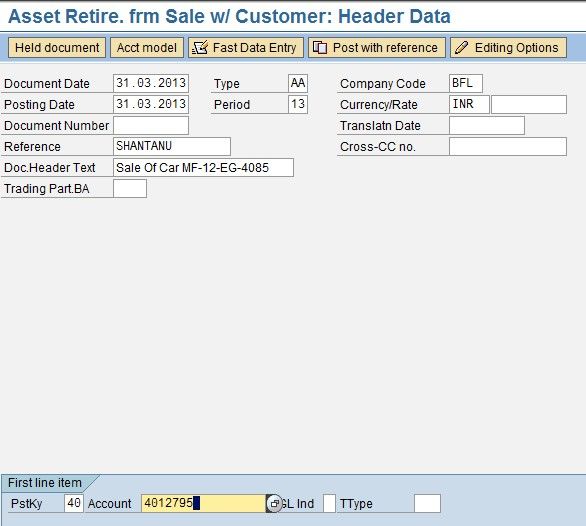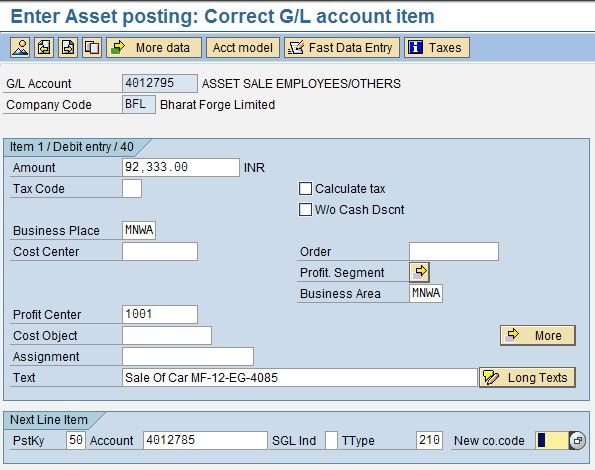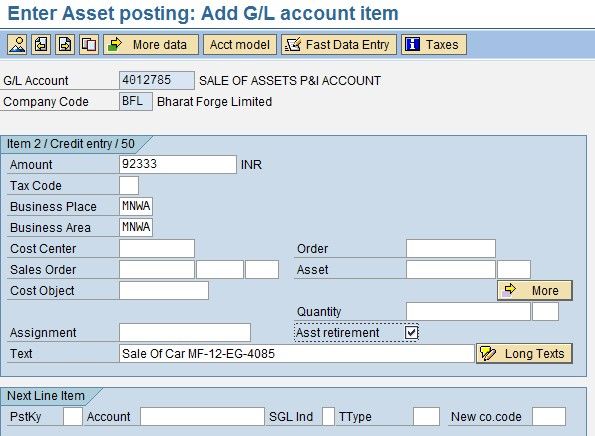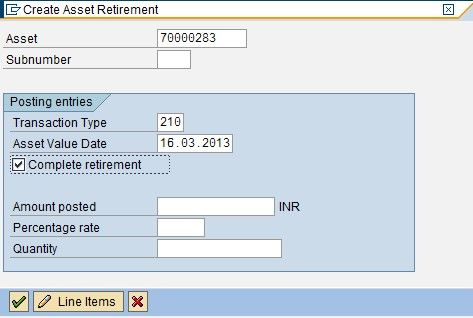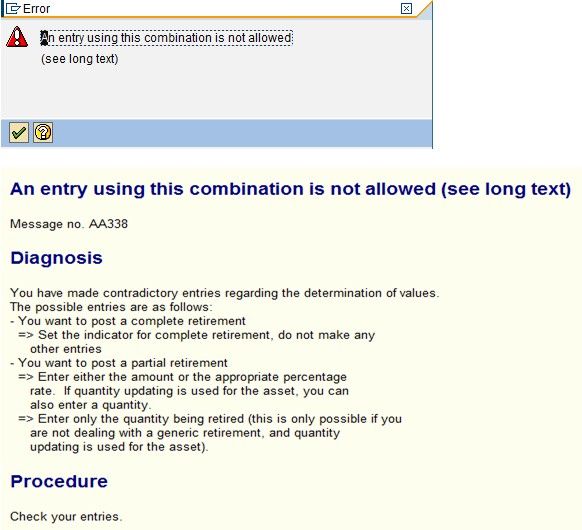 Please find given below the screenshots of Asset Value –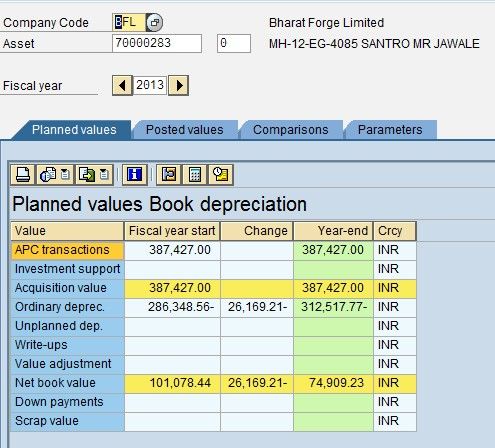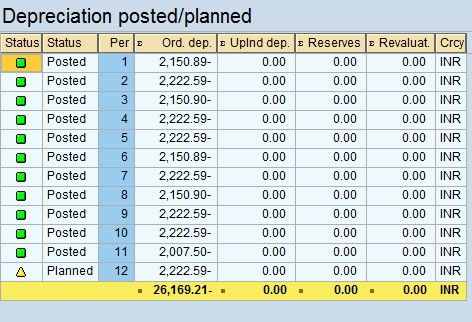 Regards,

Ravi Desai